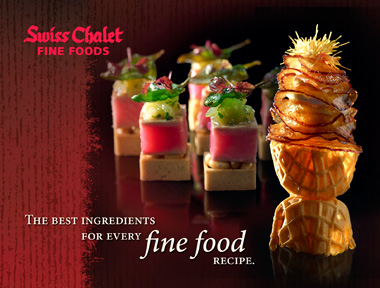 Our Story
For over 40 years, Swiss Chalet Fine Foods has provided food service professionals with unique, premium quality products from Europe and abroad. As part of the Gellert Global Group specialty food division, we strive to provide an unparalleled level of service to our customers, which range from professional kitchens, hotels, restaurants, and caterers, to pastry shops, chocolatiers, and small independently owned businesses.
With facilities in Houston (TX), Los Angeles (CA), Lakewood (NJ) and Miami (FL), the Swiss Chalet Fine Foods network continues to grow. Swiss Chalet Fine Foods houses state-of-the-art professional kitchens available for customer use and in-house training; just one more example of our commitment to total customer satisfaction.
With the support of an experienced sales staff in the field and a dedicated Customer Service Department, you can expect us to meet your demands for the best products available in a timely and reliable fashion. We invite you to make us your nationwide specialty distributor.
Through our national distribution centers (California, Florida, New Jersey, and Texas) and an extensive network of affiliated distributors, we are able to provide expedient delivery of your products in the continental US, Puerto Rico, Hawaii and abroad. As your partner, we can establish personalized agreements to maintain consistent pricing nationally.