The Art of Cake competition called for local competitors to show off their skills by sculpting cake into creations inspired by an artist or art period of their choice. They also submitted 6″ cakes for tasting. The competition was led by Karen Portaleo of Highland Bakery and Pastry Instructor Susan Notter.
And the winners are…
1st: Katharina Craine's winning cake was based on Alphonse Mucha's depictions of harvest and the seasons. Katharina's tasting cake followed through with her overall design theme, as the lychee mousse cake layered with grapefruit pâte de fruit and white chocolate feuilletine, reflected light, Summery and floral flavors. Through her workmanship and artistic skills, Katharina presented a beautiful display cake which expressed her talents to the judges and earned her first place in the competition.
2nd: Ramona Oskirka 3rd: Shelley DeLisle Congratulations!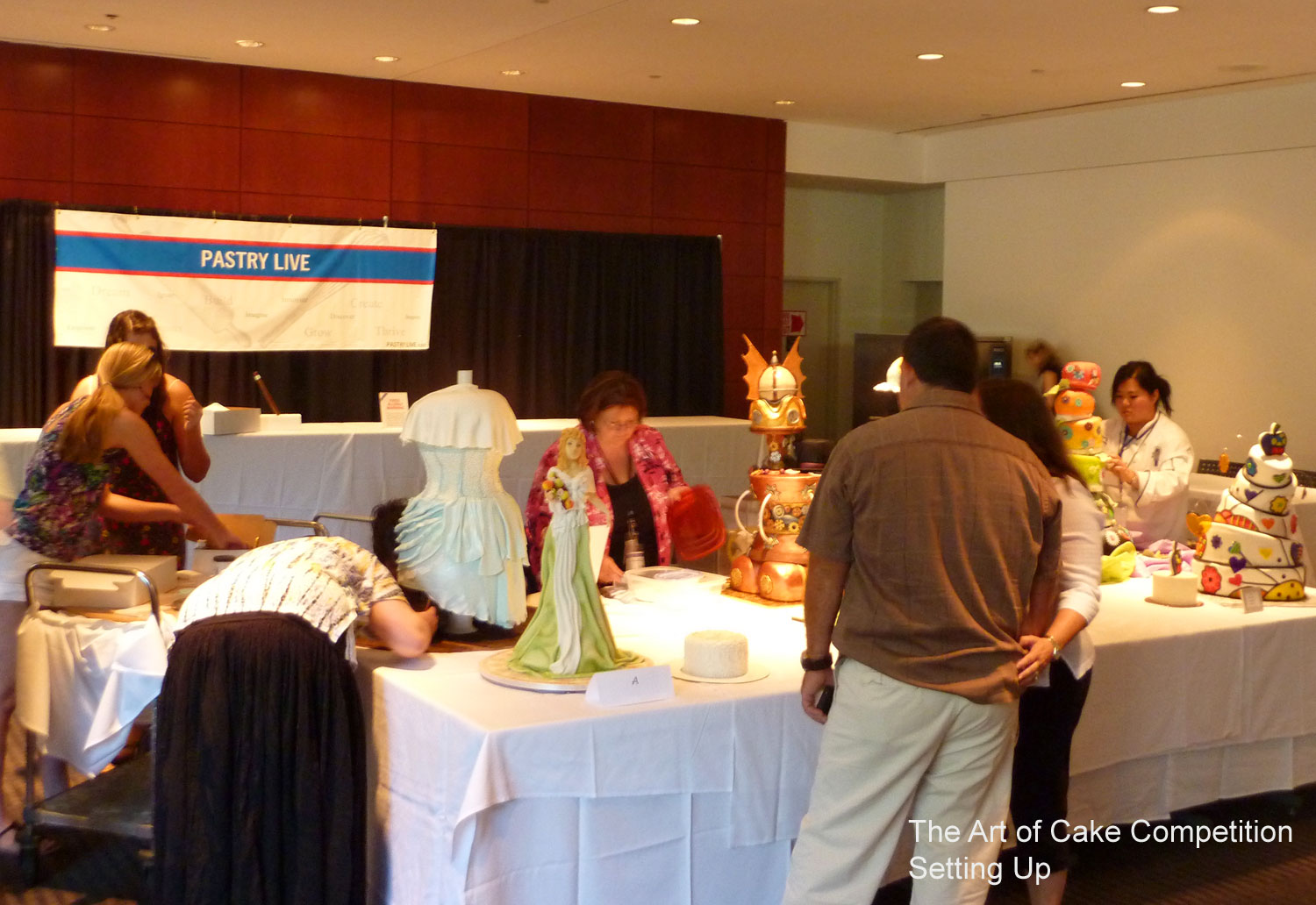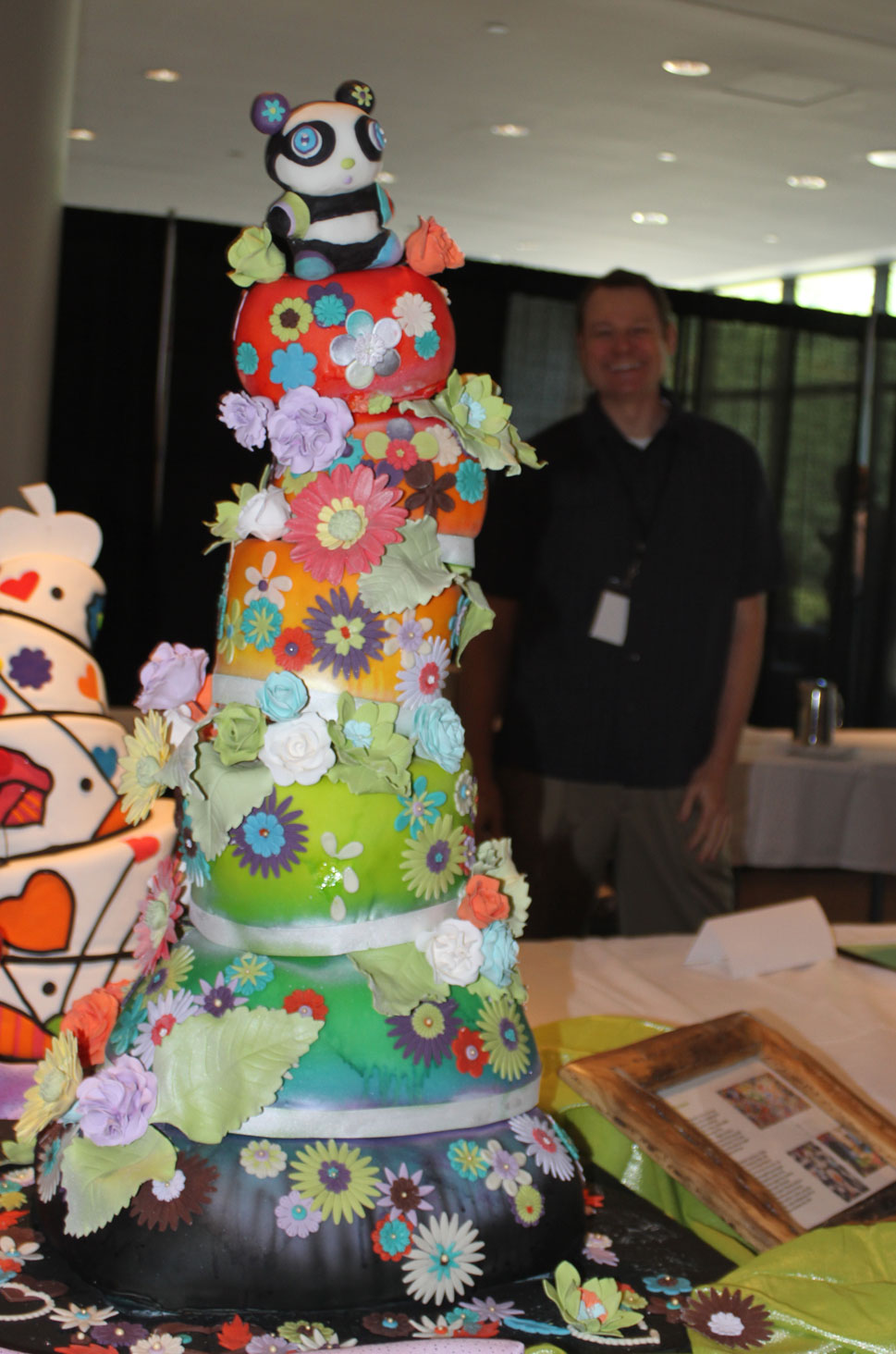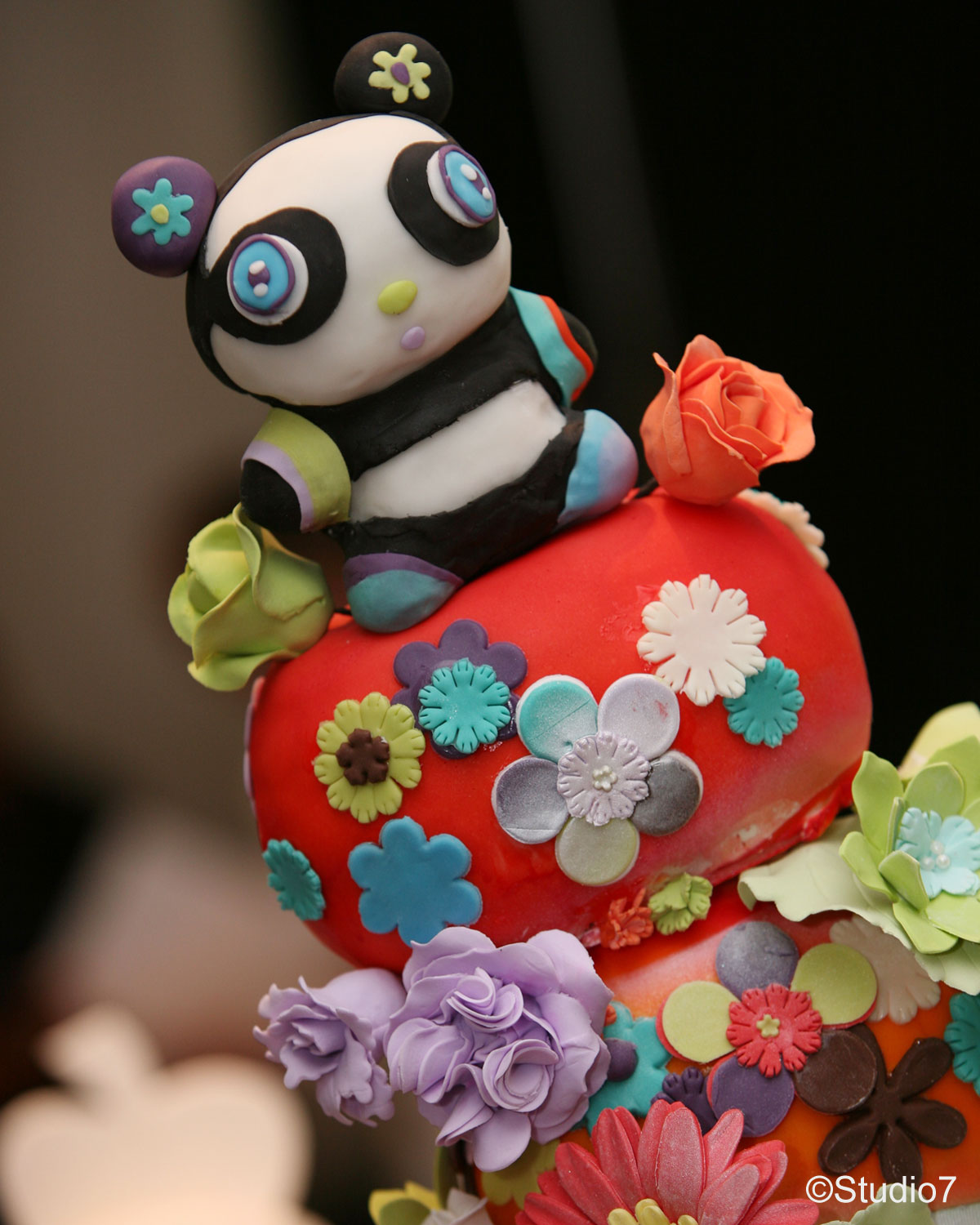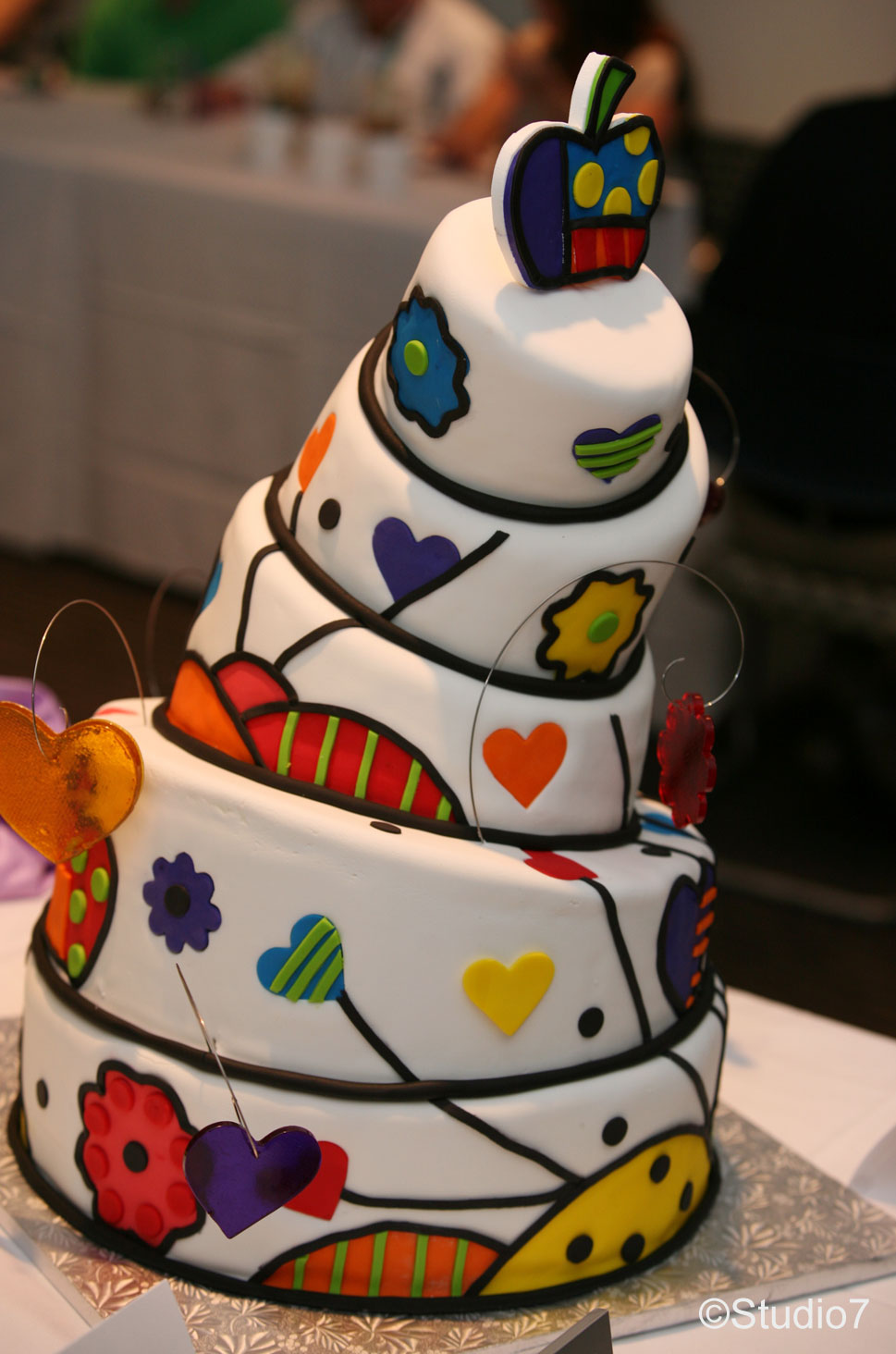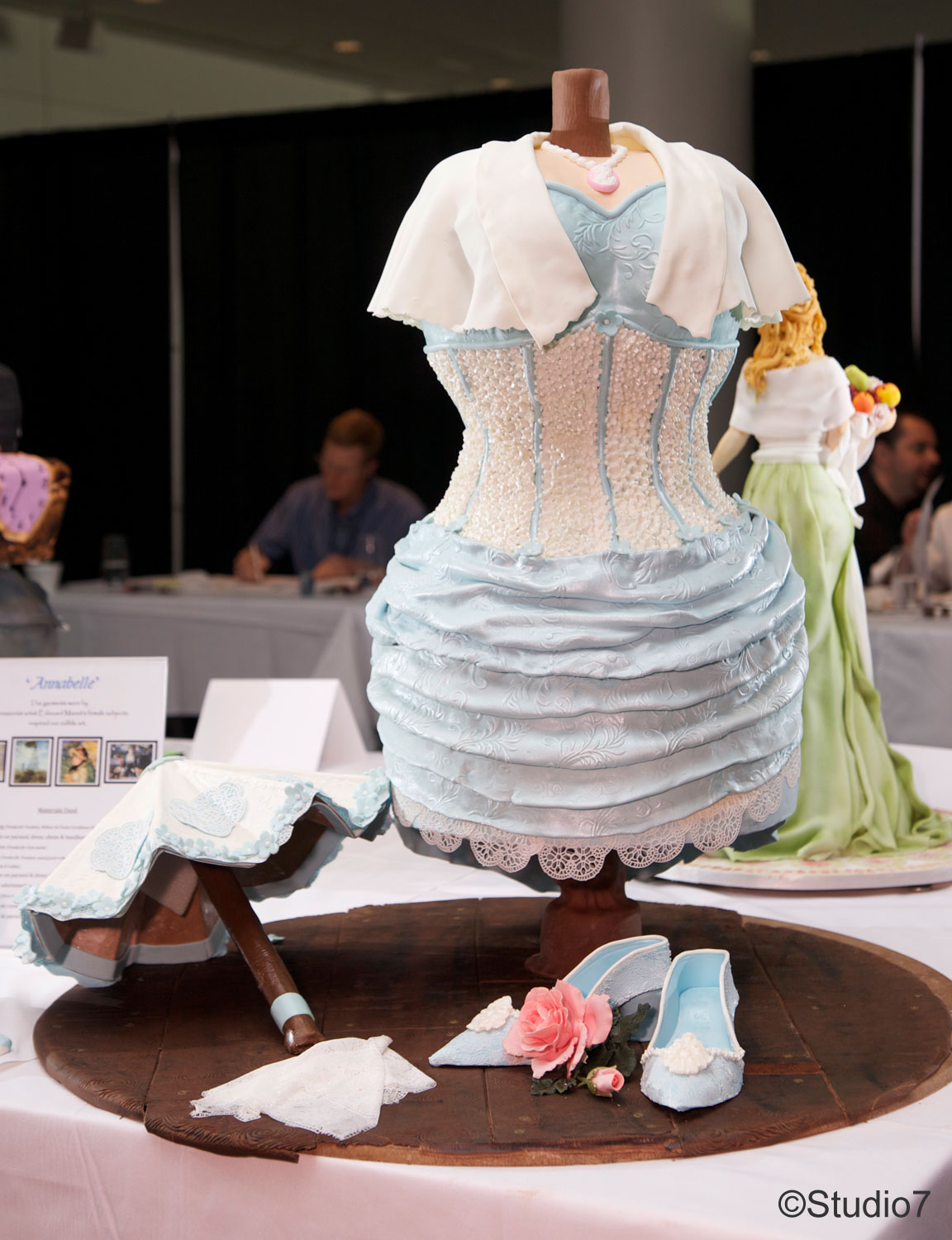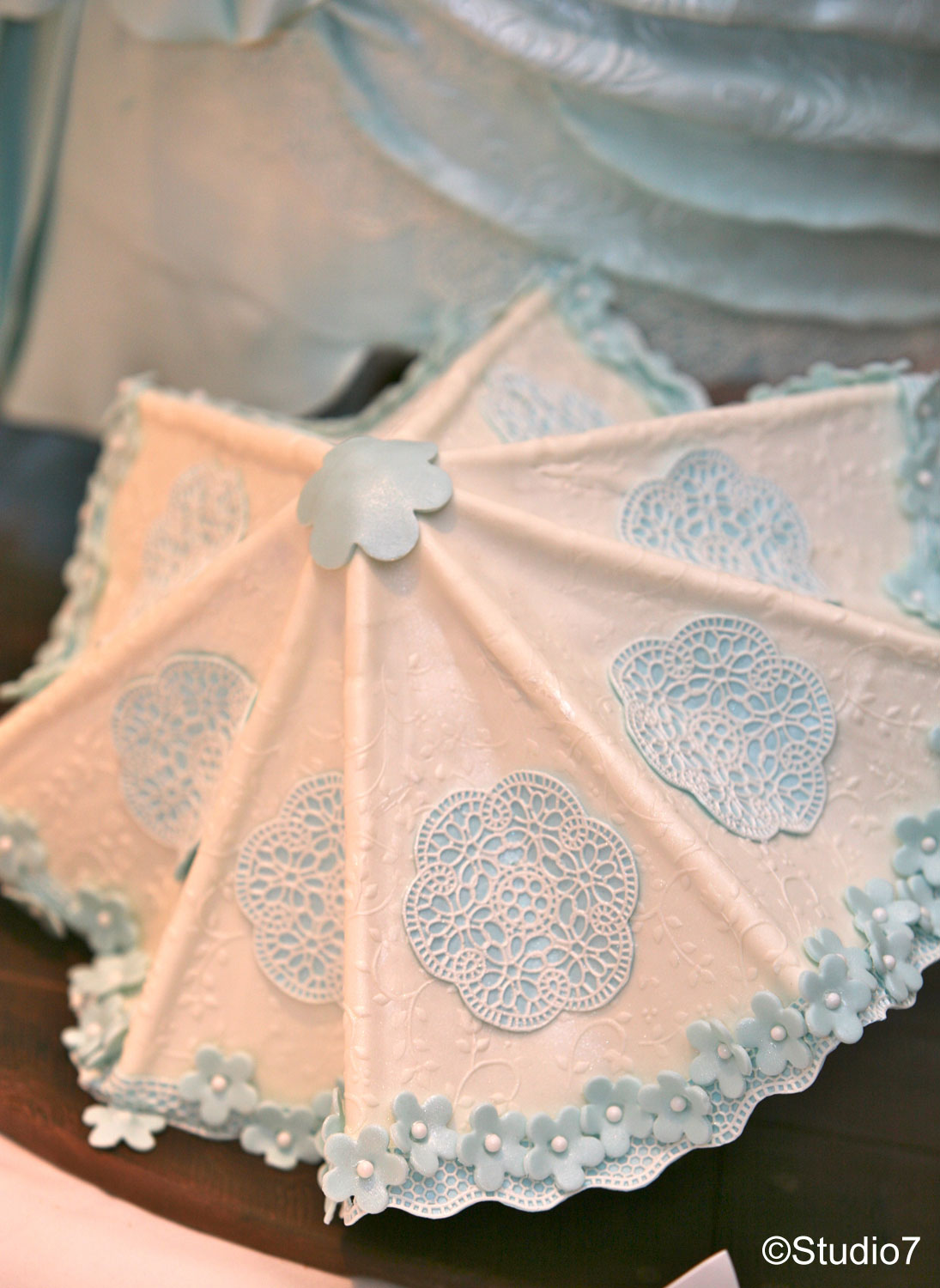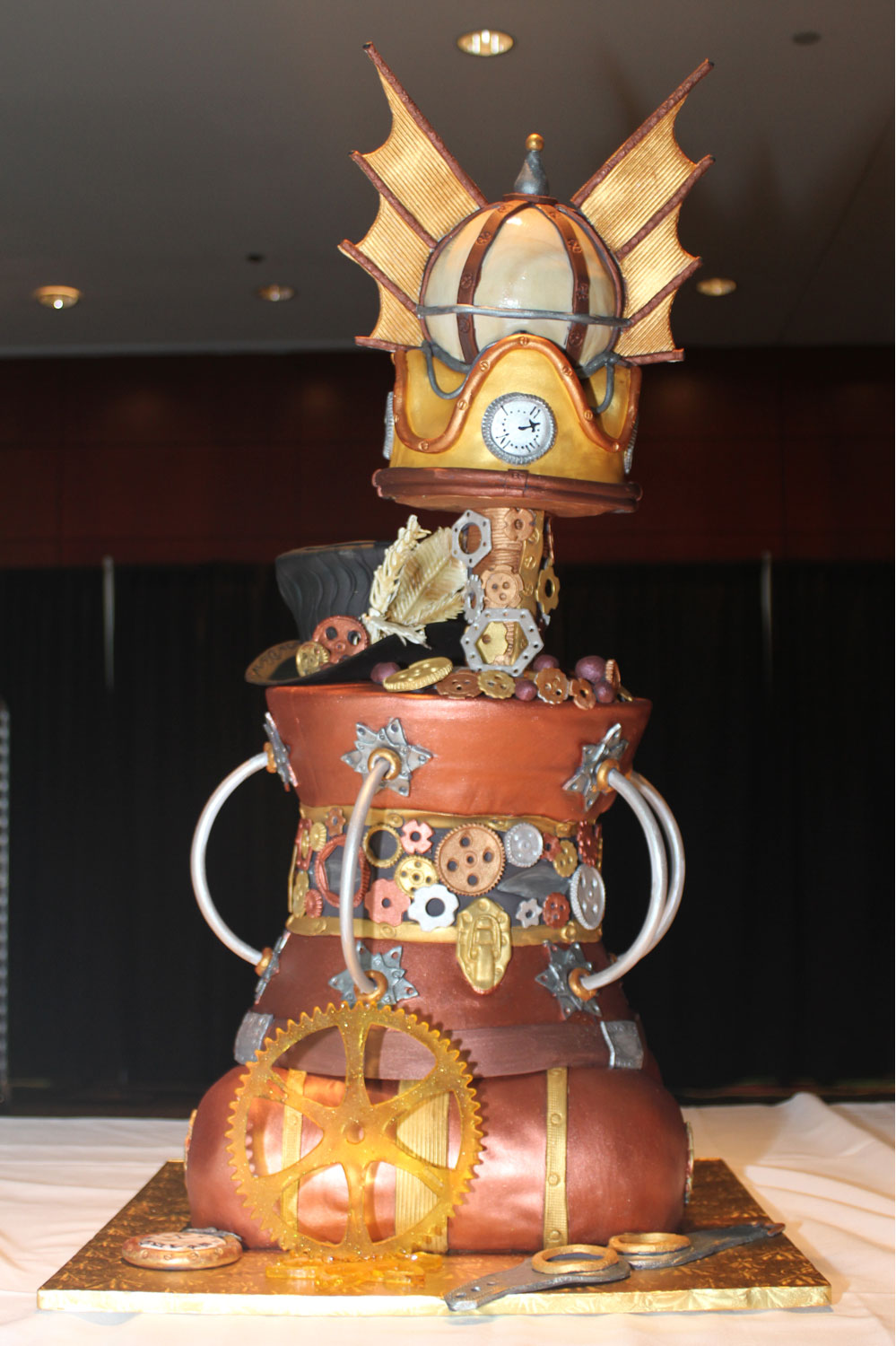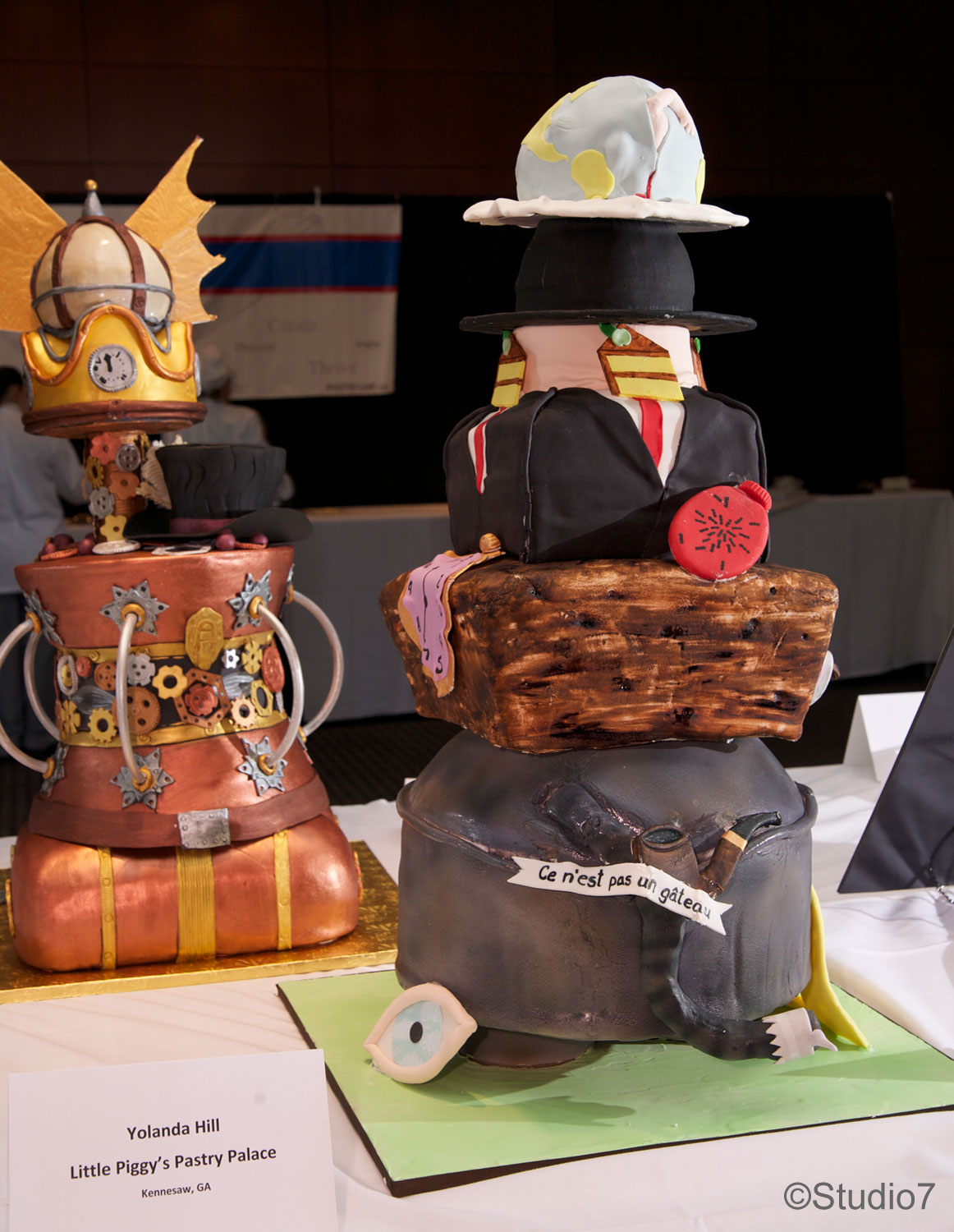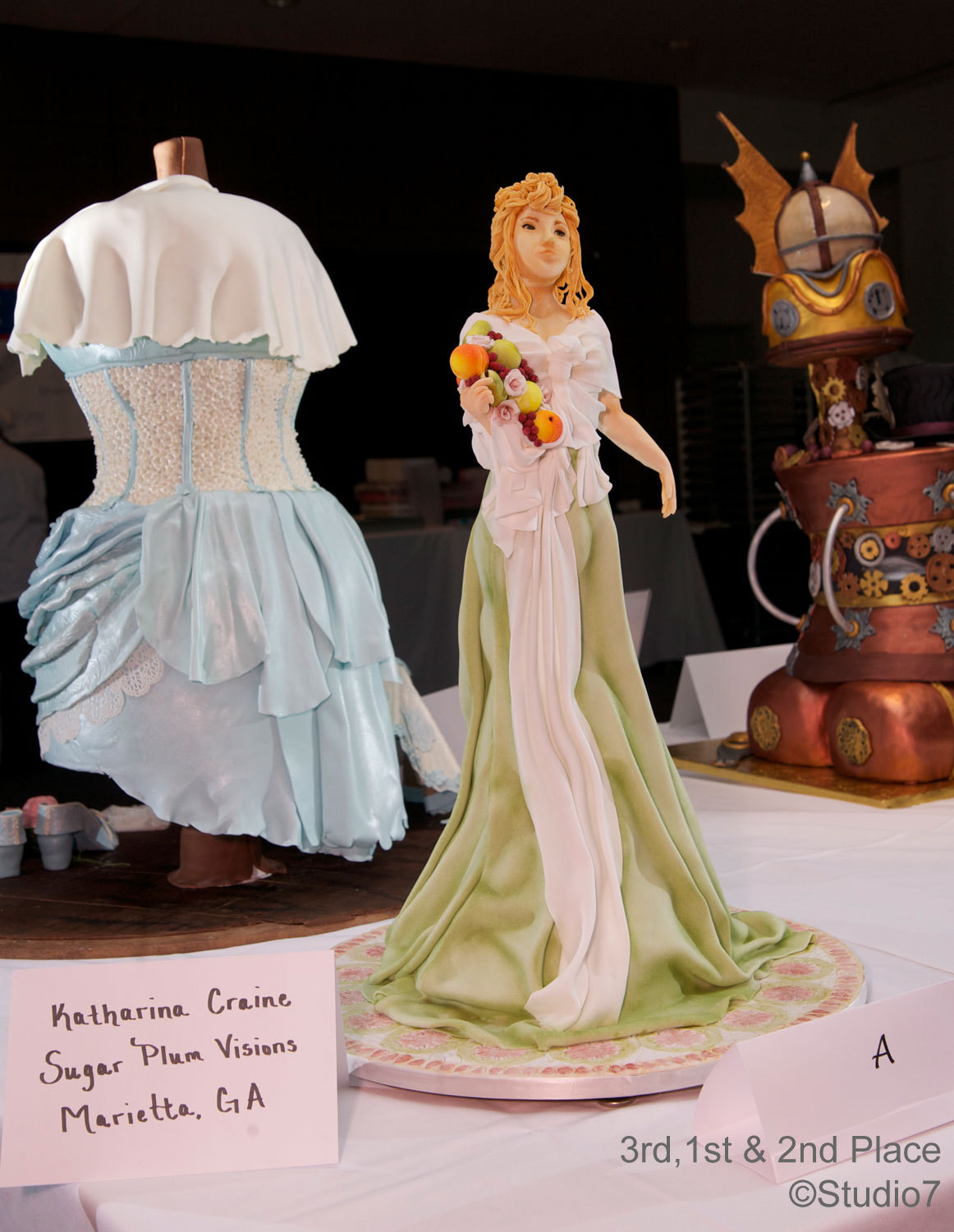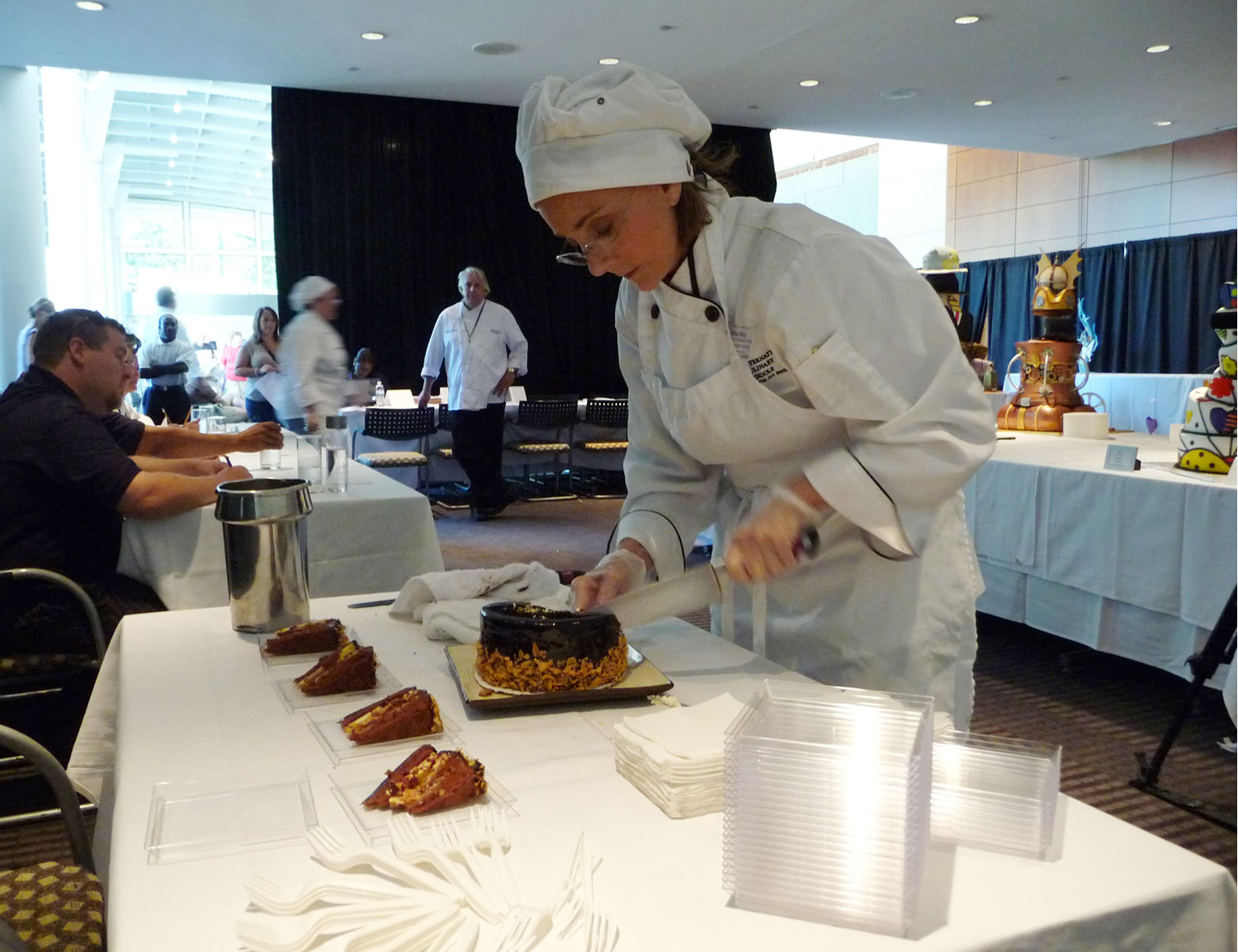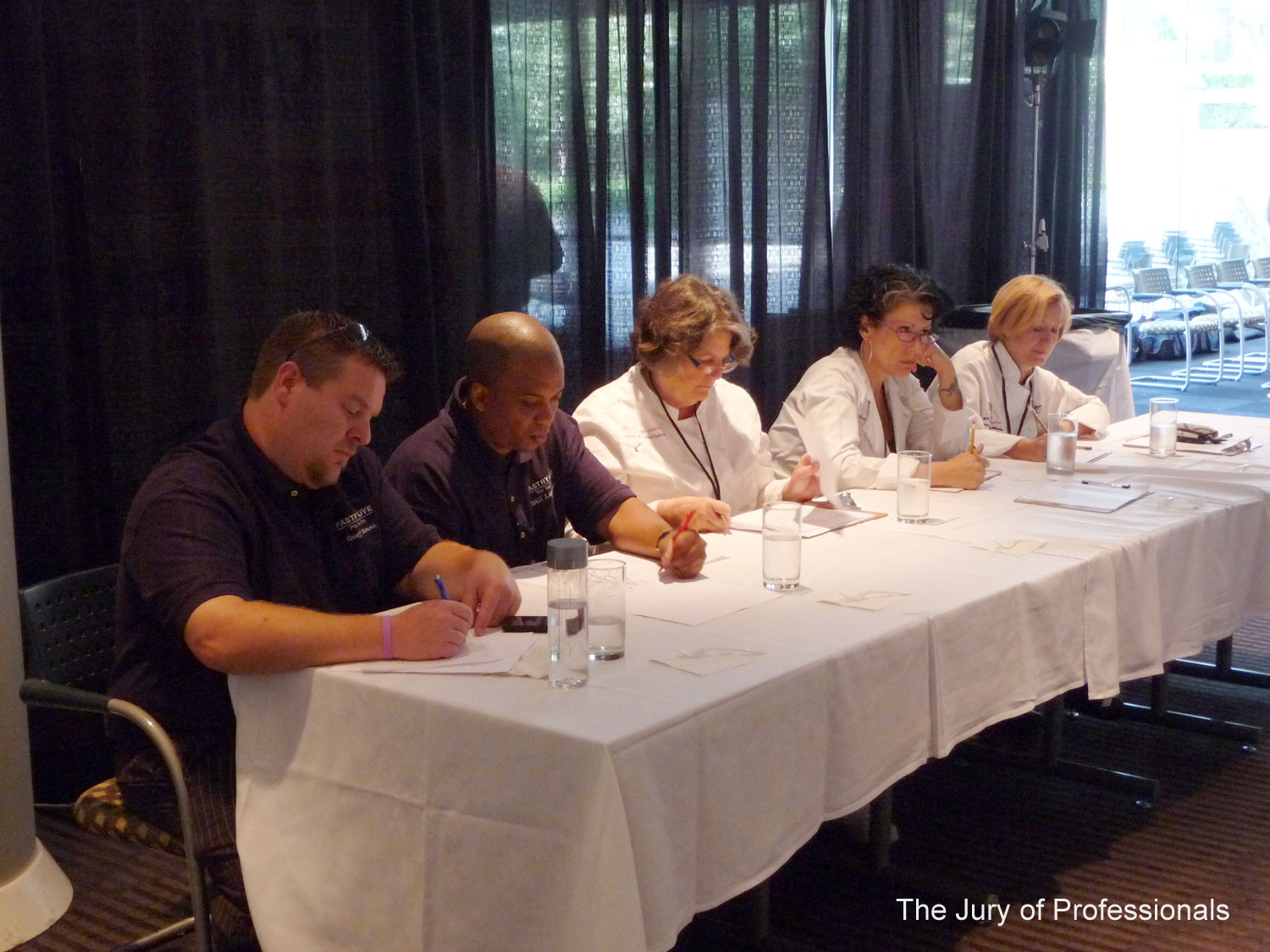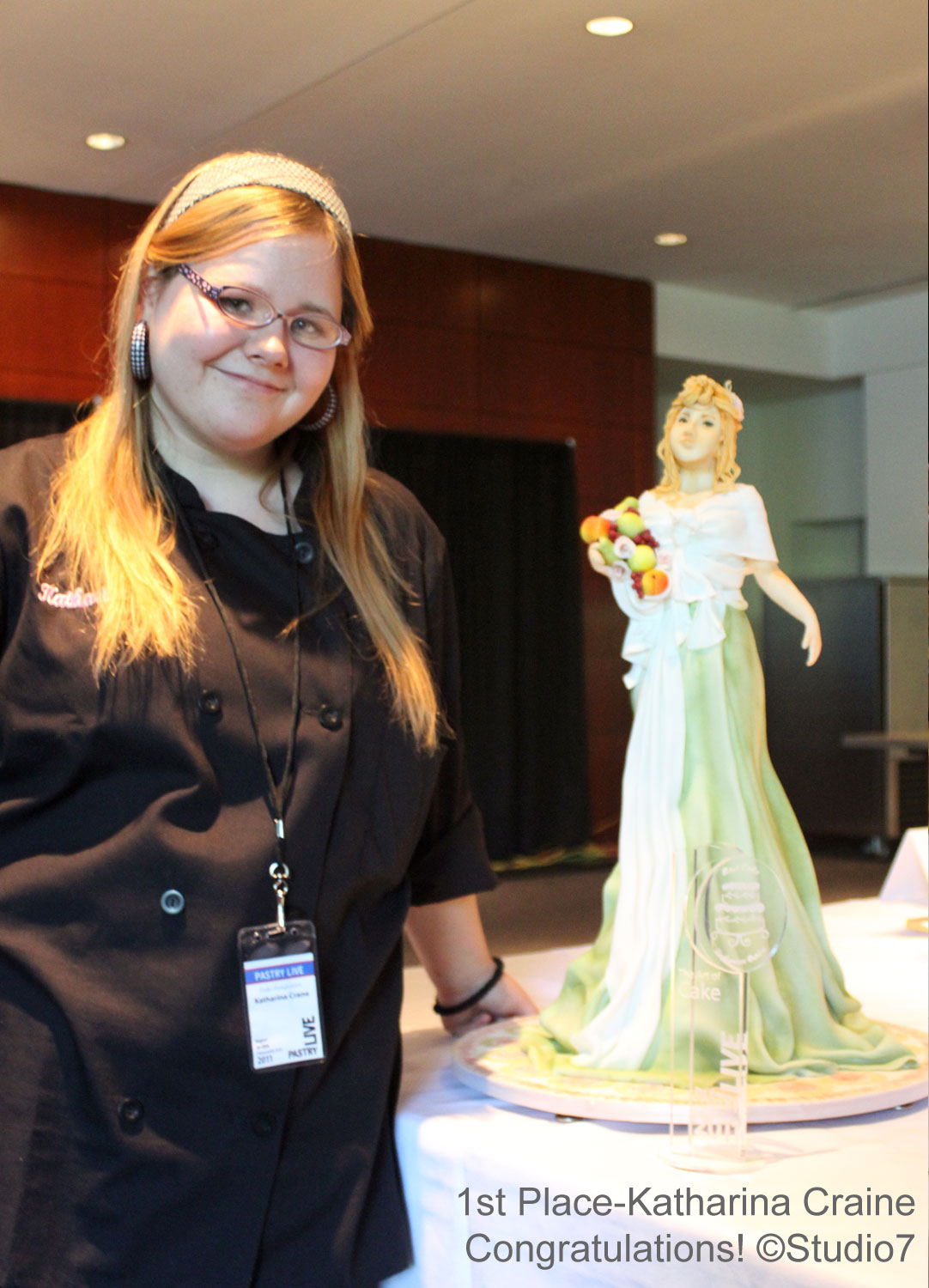 ---
Sunday, August 28th, 9:30am–11:00am
A Cake Competition that emphasizes the artistry of sculptured cakes.
Competition Outline:
Create a sculptured cake inspired by an artist or a period of art of your choice.
The cake must be a minimum of 24″ and a maximum of 36″.
It must be sculptured from real cake, no styrofoam or krispy treats may be used. The materials listed below can be used in conjunction with cake. The judges will be cutting into the cake to verify this.
Non edible interior supports are permitted but these must be kept to a minimum, points will be deducted for the use of excessive non edible materials.
No Cricket or edible images may be used.
Food safe colors and decorations must be used.
Competitors will be required to submit a drawing to illustrate the interior supports used.
All structure must be covered with edible materials.
A six inch sample cake has to be presented for tasting together with the sculptured cake.
The cake can be brought in finished to the show on Sunday August 28th, time to be determined. There will be a 40 minute window for final assembly on site. There will be no electric outlets to be used by competitors. Things like airbrushing or effects that require powered equipment must be done ahead of time. Piping and final assembly work will be allowed.
Any of the following materials may be used:
Rolled fondant, royal icing, marzipan, pastillage, gum paste, blown sugar, pulled sugar, cast sugar, butter cream, modeling chocolate, chocolate.
Cakes will be judged on:
Artistic interpretation of the theme.
Use of edible materials.
Degree of skill demonstrated in the overall finish of the cake.
Correct handling and use of materials.
Workmanship – cleanliness.
Sculpturing skills in carving and shaping the cake.
Taste of the sample cake.
Competitors, please read if you are considering competing:
This is a brand new competition intended to bring attention to the highest caliber of cake decorators. Because this is our first year, it will be a very small gathering and we are looking to highlight the best of the best. At this point, we are not offering prizes or financial incentives to compete. We are, however, providing promotional recognition of the work on the Pastry Live website and through our other media outlets. Each competitor will be featured on pastrylive.com along with contact information and web links to their businesses. Additionally, American Cake Decorating magazine is one of our media sponsors. They are sure to feature the event and winning work from the competition.
2011 Competitors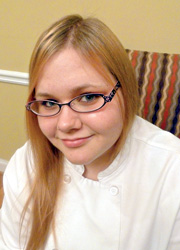 Katharina Craine
Sugarplum Visions
Learn More…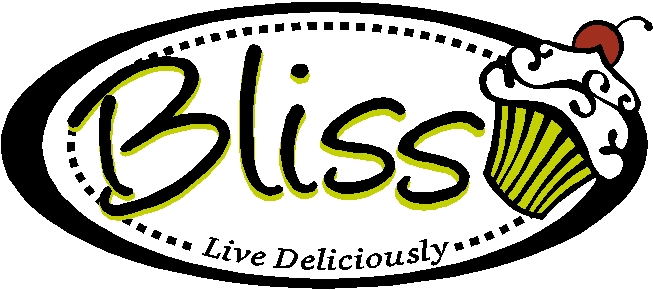 Shelley DeLisle
Bliss
Learn More…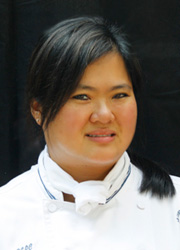 Gretchen George
Le Cordon Bleu Atlanta
Learn More…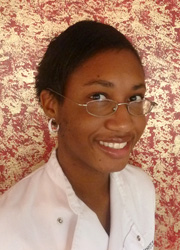 Yolanda Hill
Little Piggy's Pastry Palace
Learn More…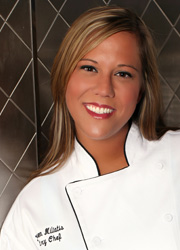 Kathleen Miliotis
Davios
Learn More…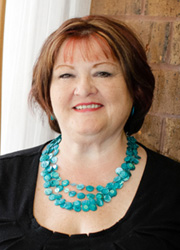 RamonaOskirka

Learn More…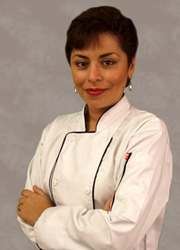 Jackie Smithwick
Inca Sweets
Learn More…
---