The Student Chocolate Challenge, sponsored by the International Culinary Schools at the Art Institute of Atlanta, gave current Art Institute culinary students the chance to win three different scholarship prizes. Led by Chef Instructor Bill Lipscomb, student competitors had one hour in which to display their chocolate tempering skills and then assemble their showpieces in front of the judges. Each showpiece was critiqued based on the overall artistic appeal, creativity of the piece and the amount of techniques displayed.
And the winner is…
1st: Elizabeth Rollor (Seiz) for her use of good technique and clean work, as well as skilled artistry in her design through her hand painted pieces and piped chocolate leaves.
2nd: Breanna Kinkead for showing true originality in craftsmanship by carved details in her showpiece.
3rd: Jennifer Tyler for her solar system inspired creation.
Additional competitors Deanna Johnson, Kathleen Suzanne Thomas and Elizabeth Robertson also displayed a high level of commitment and professionalism in their work and should be proud of their accomplishments. Pastry Live wishes to congratulate each of the winners as well as thank all of the competitors for their hard work and participation.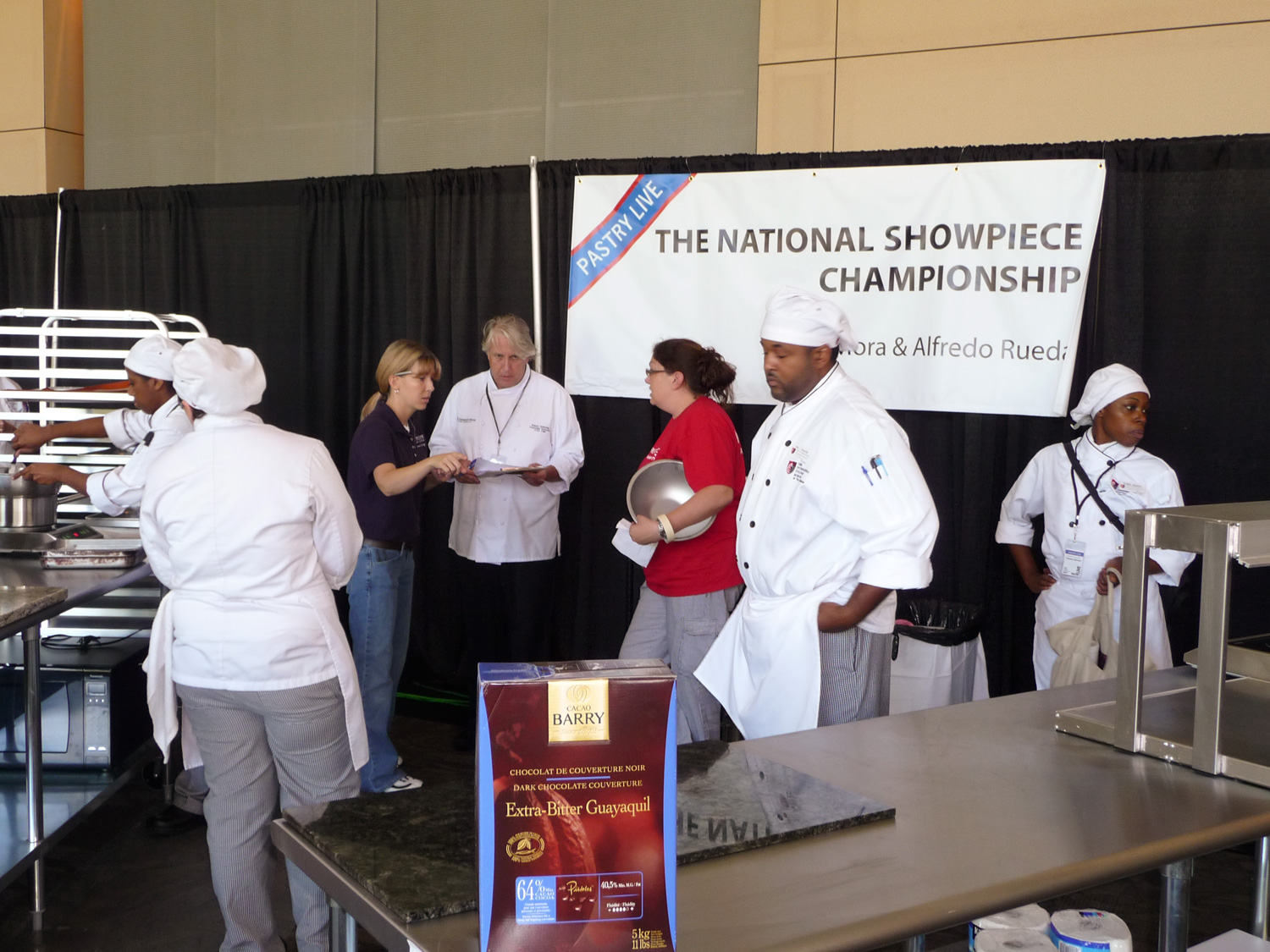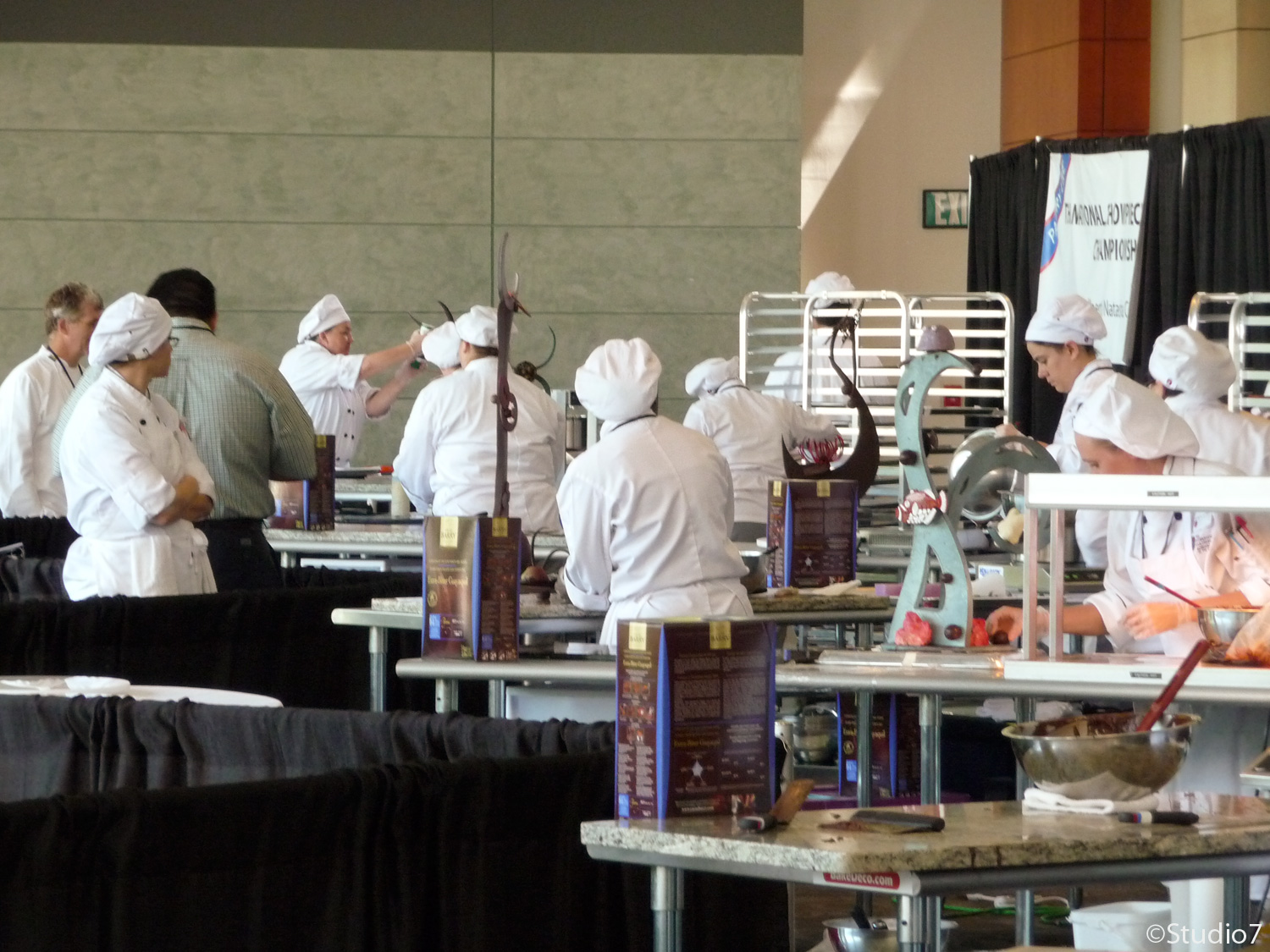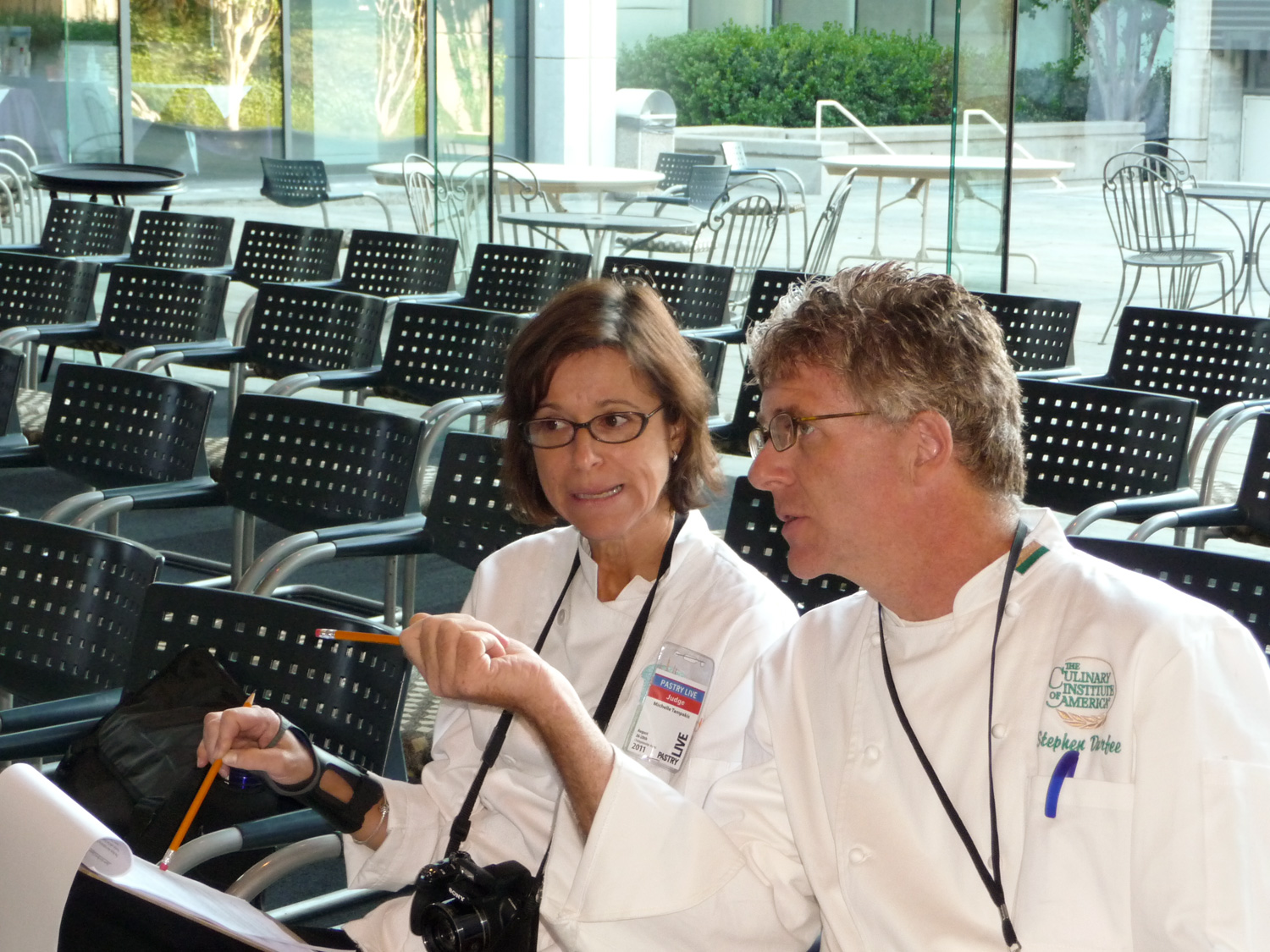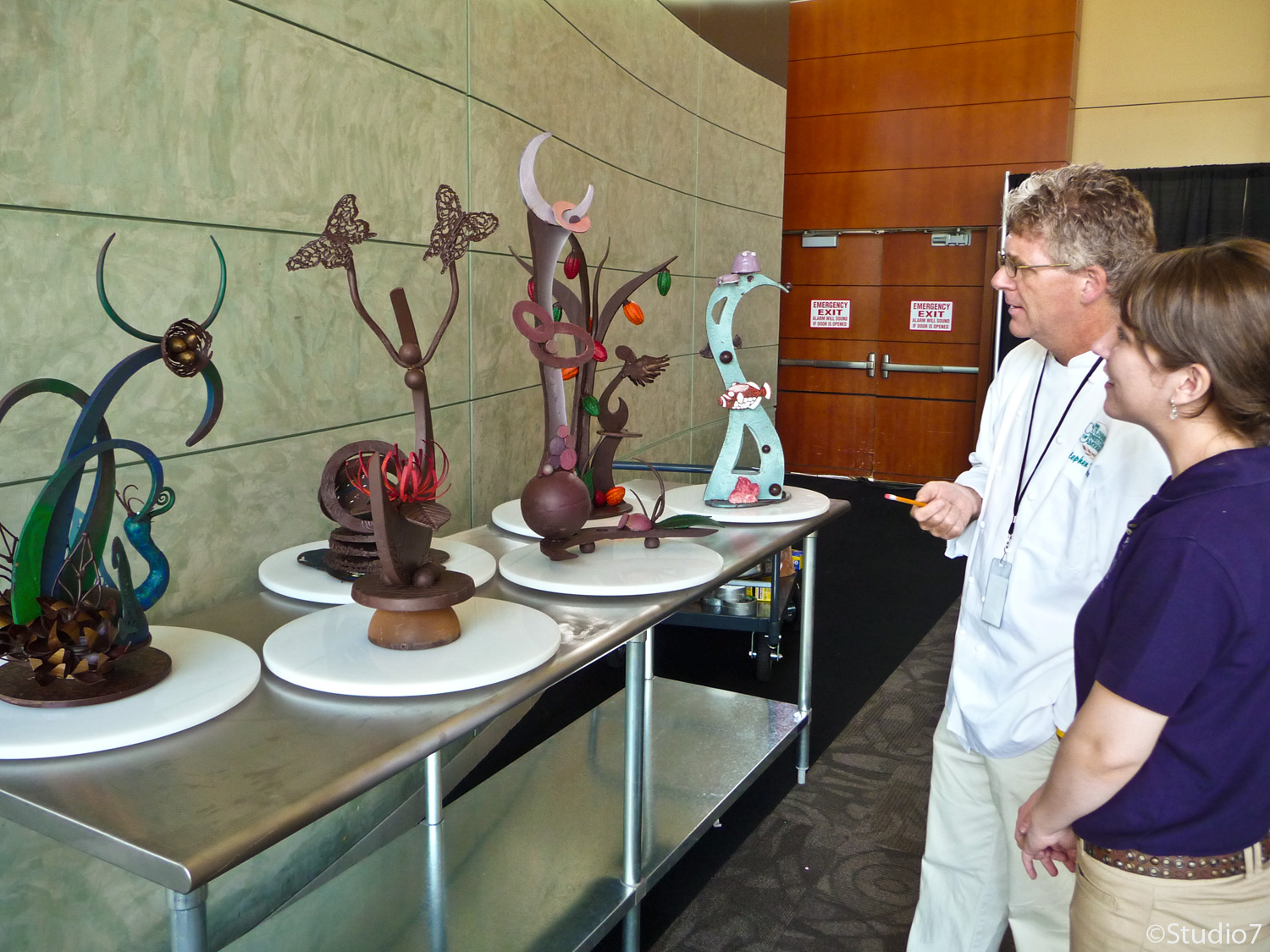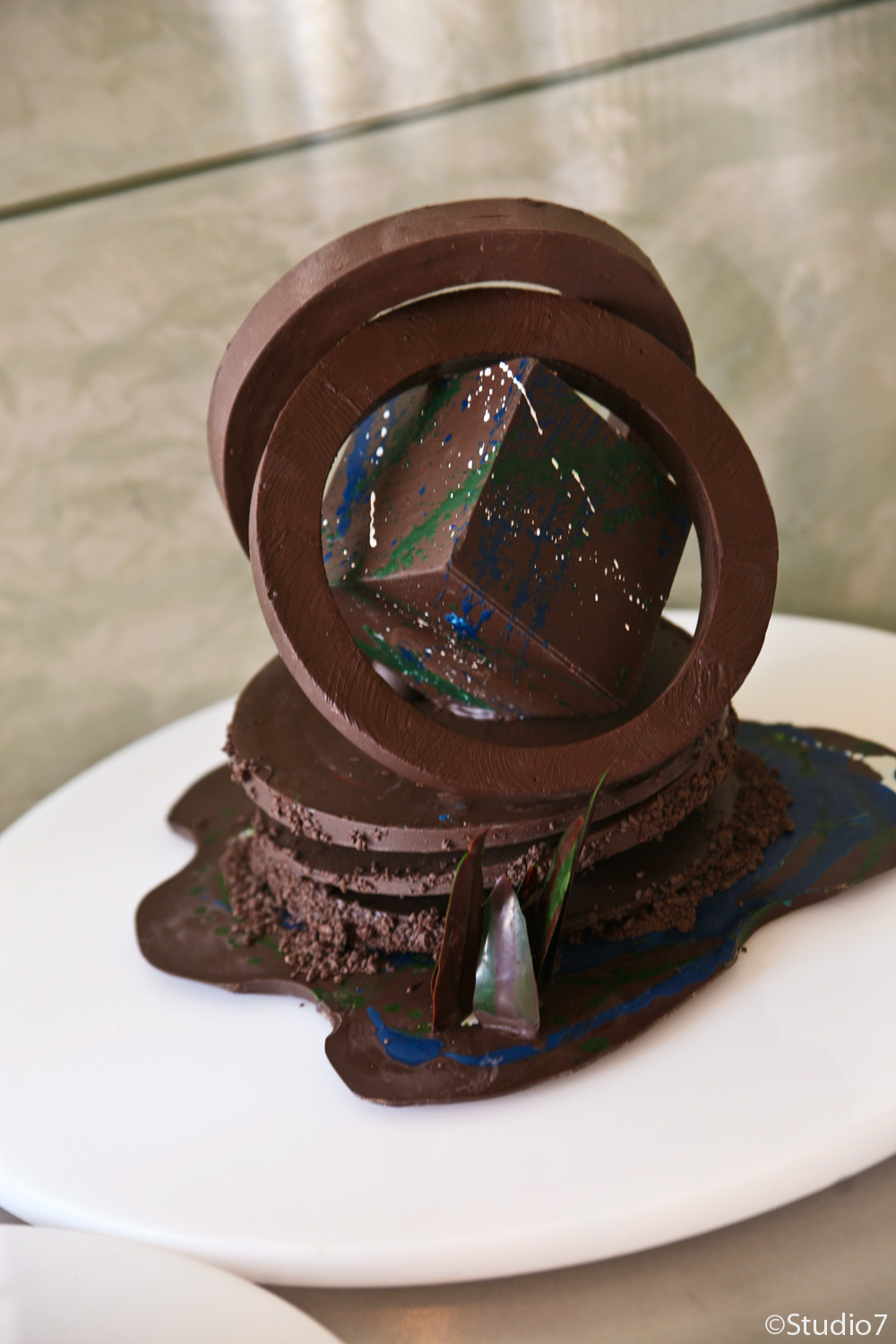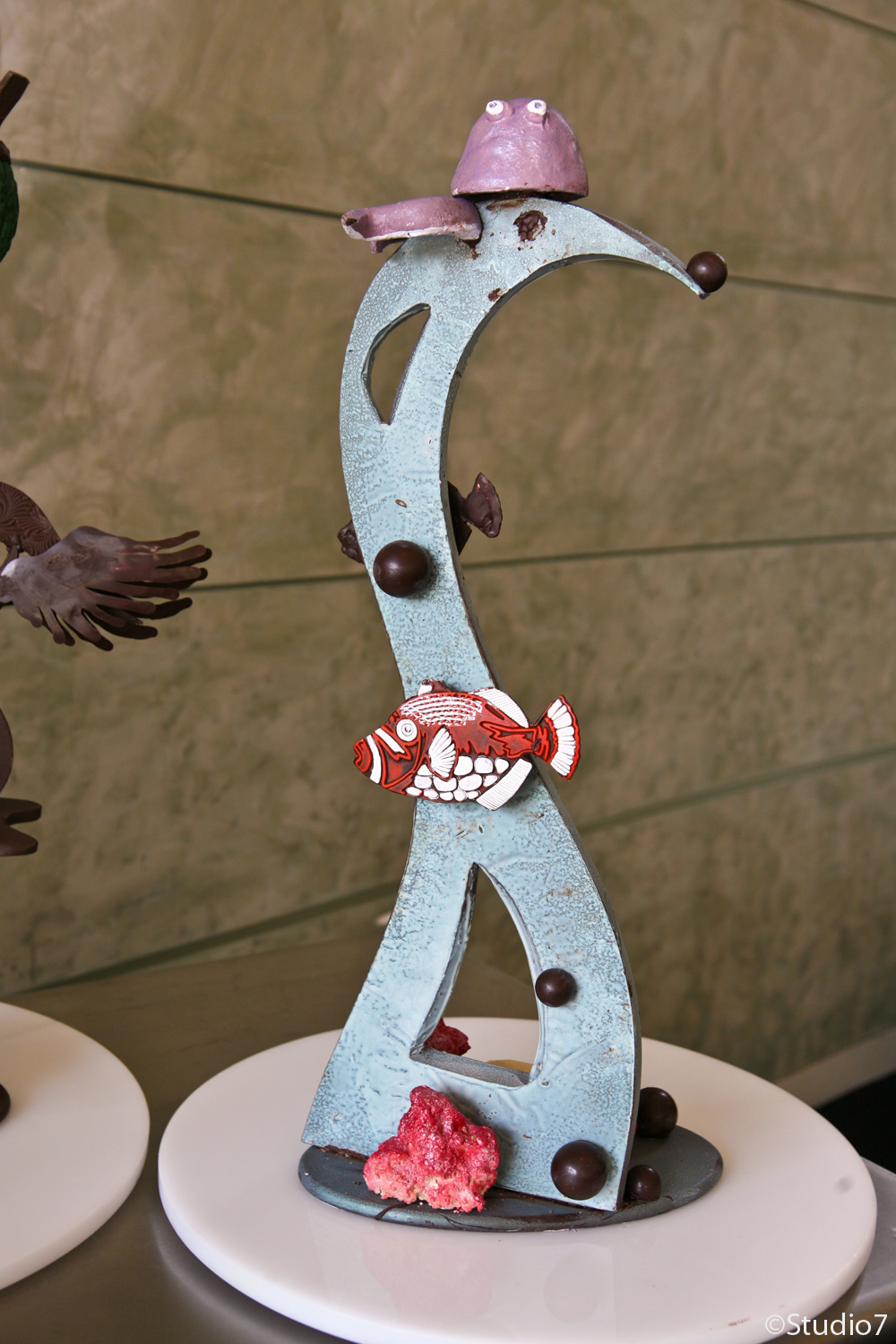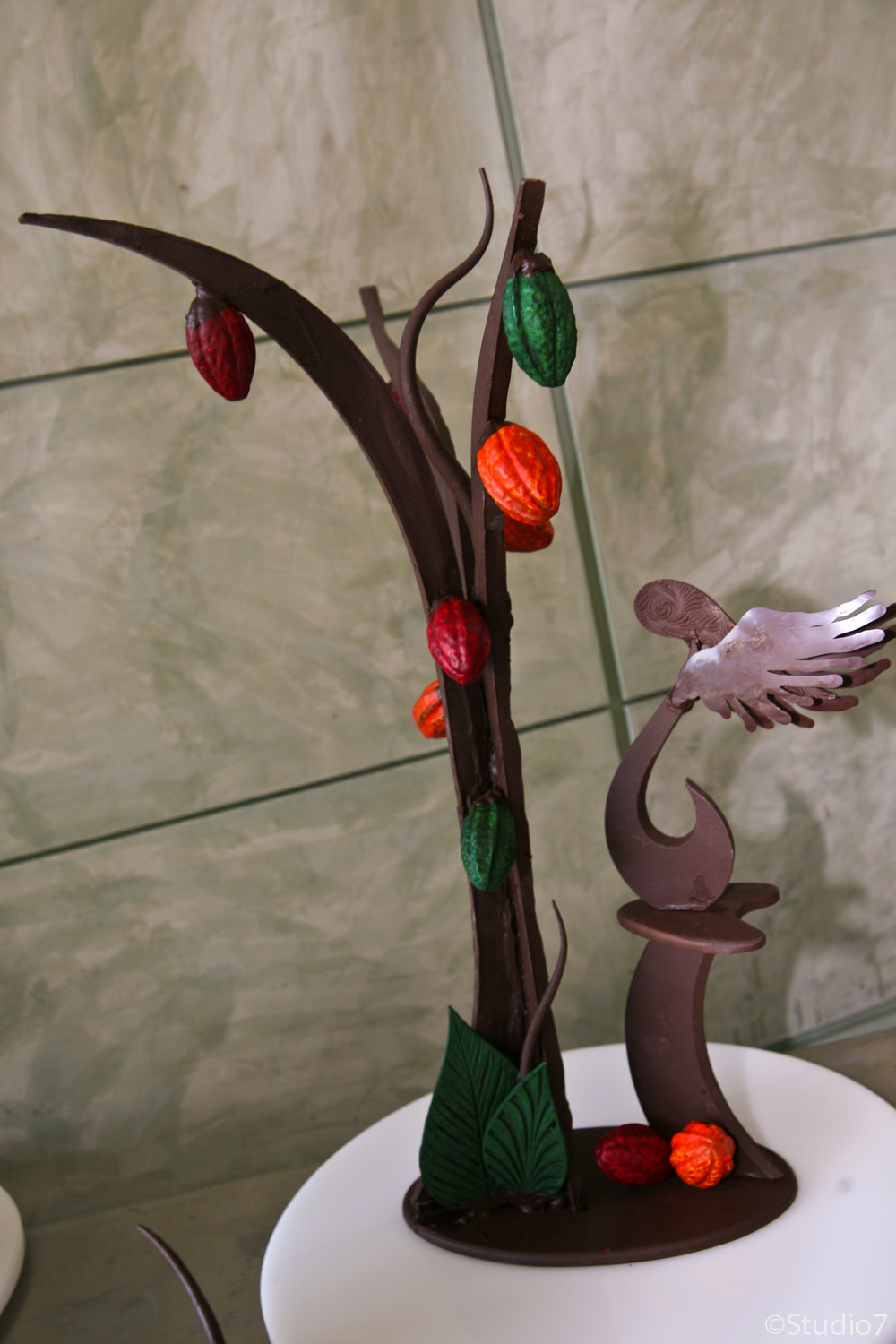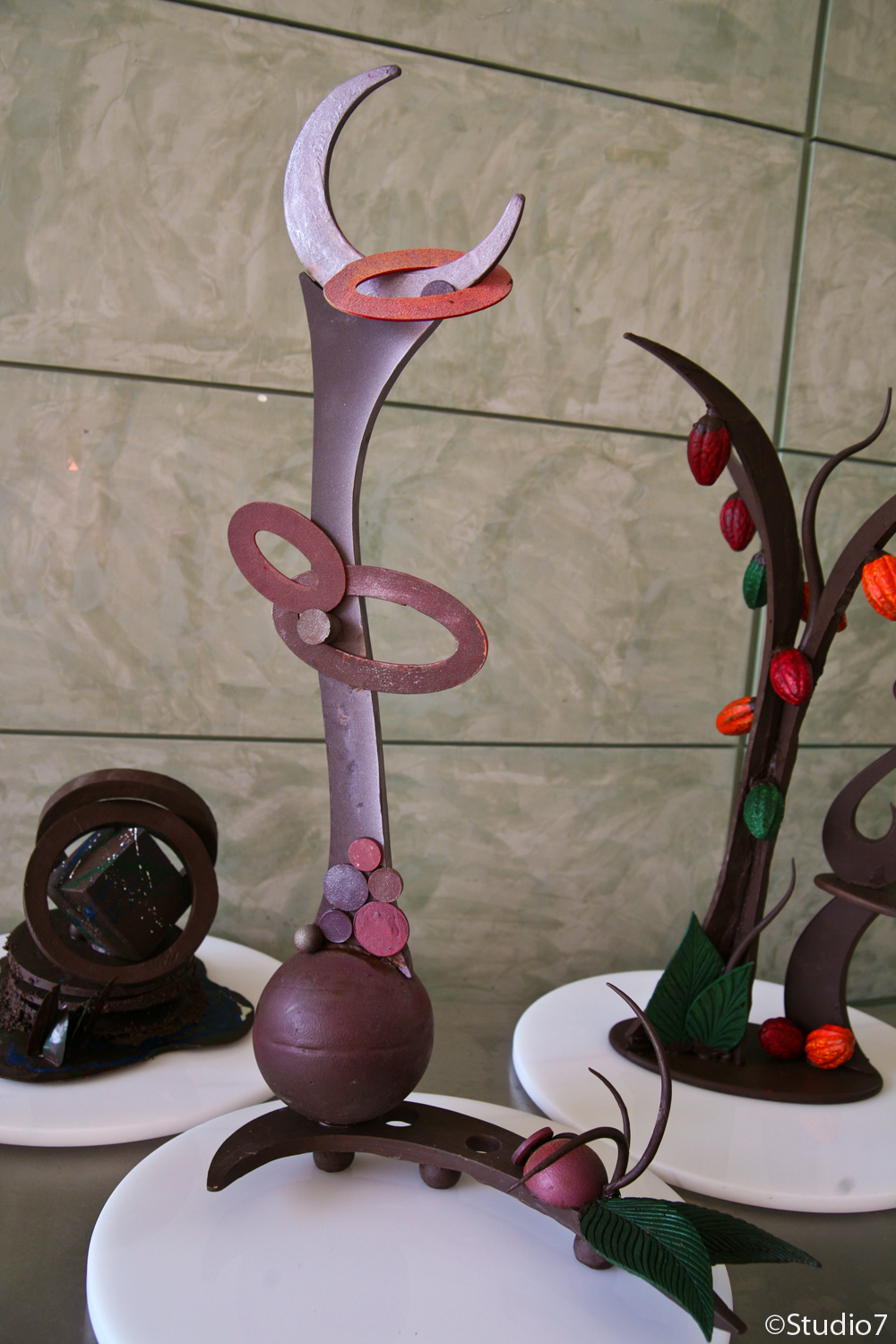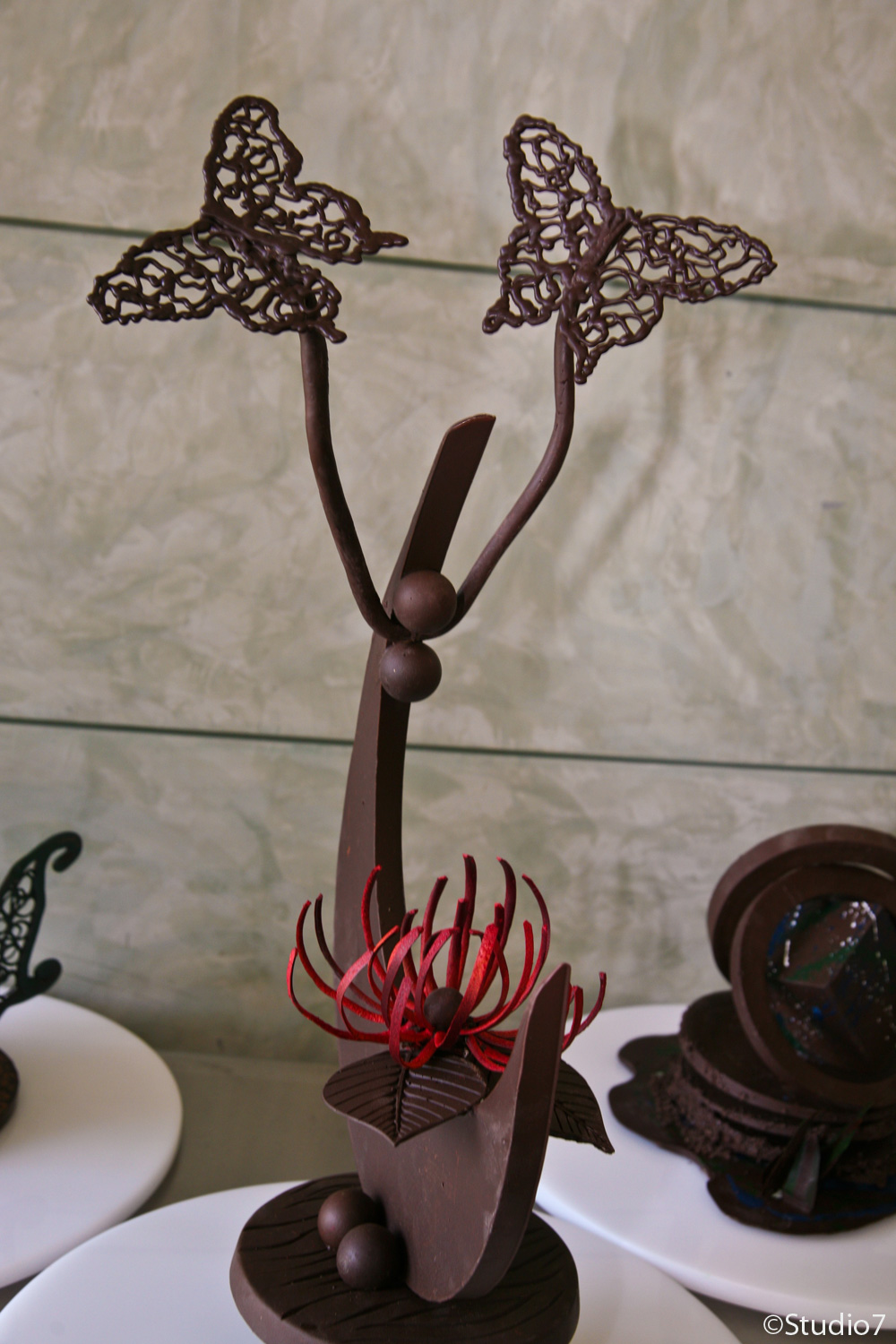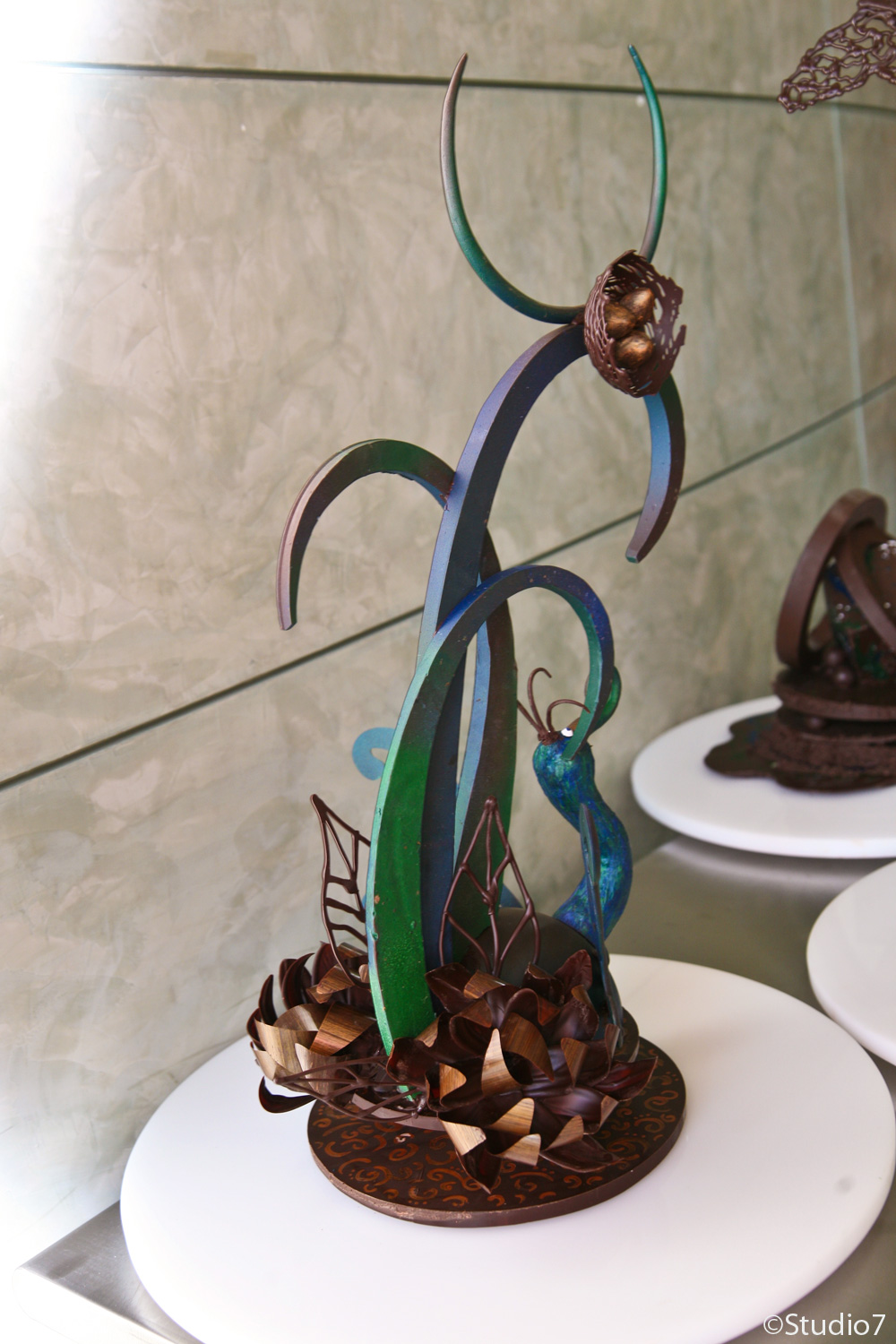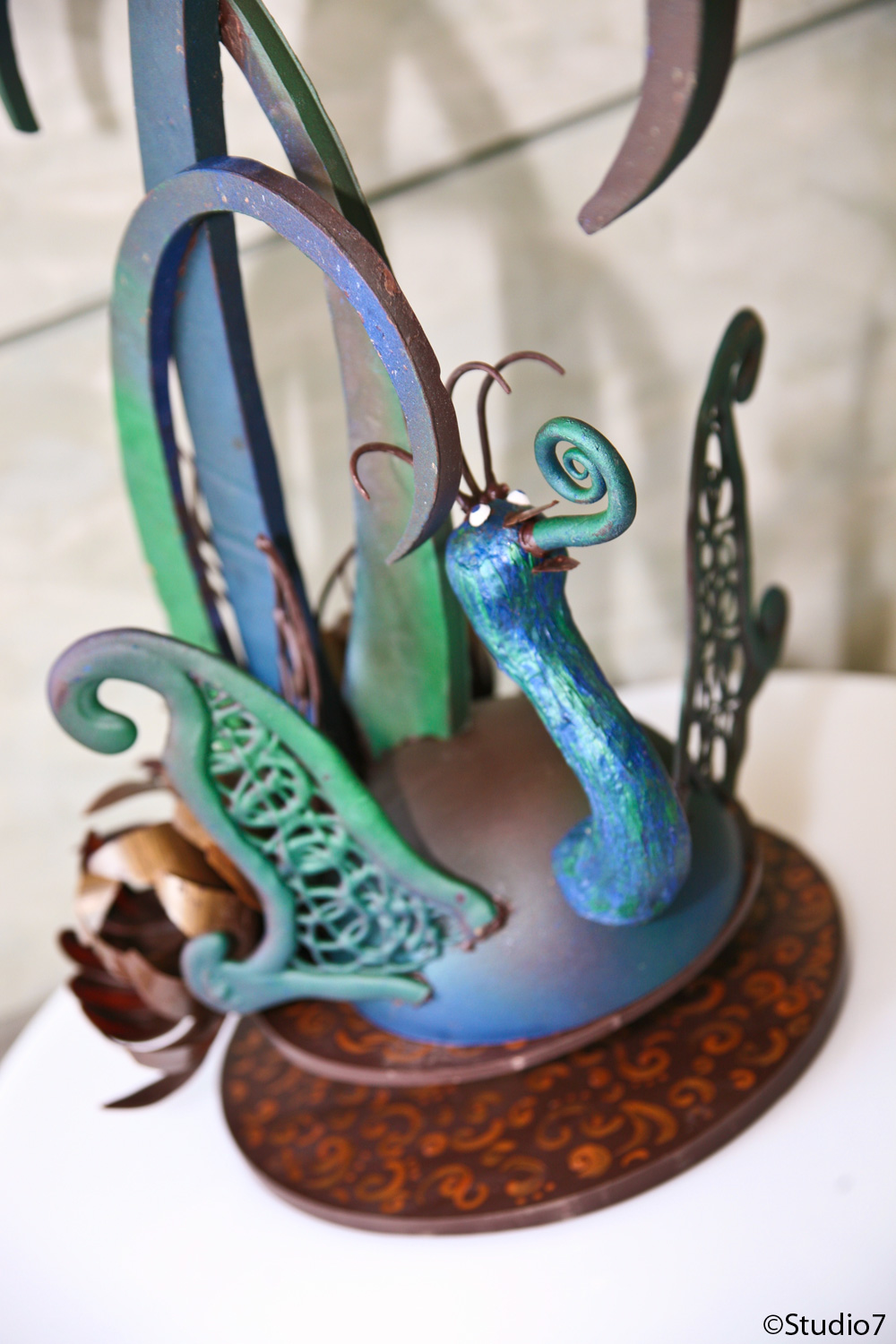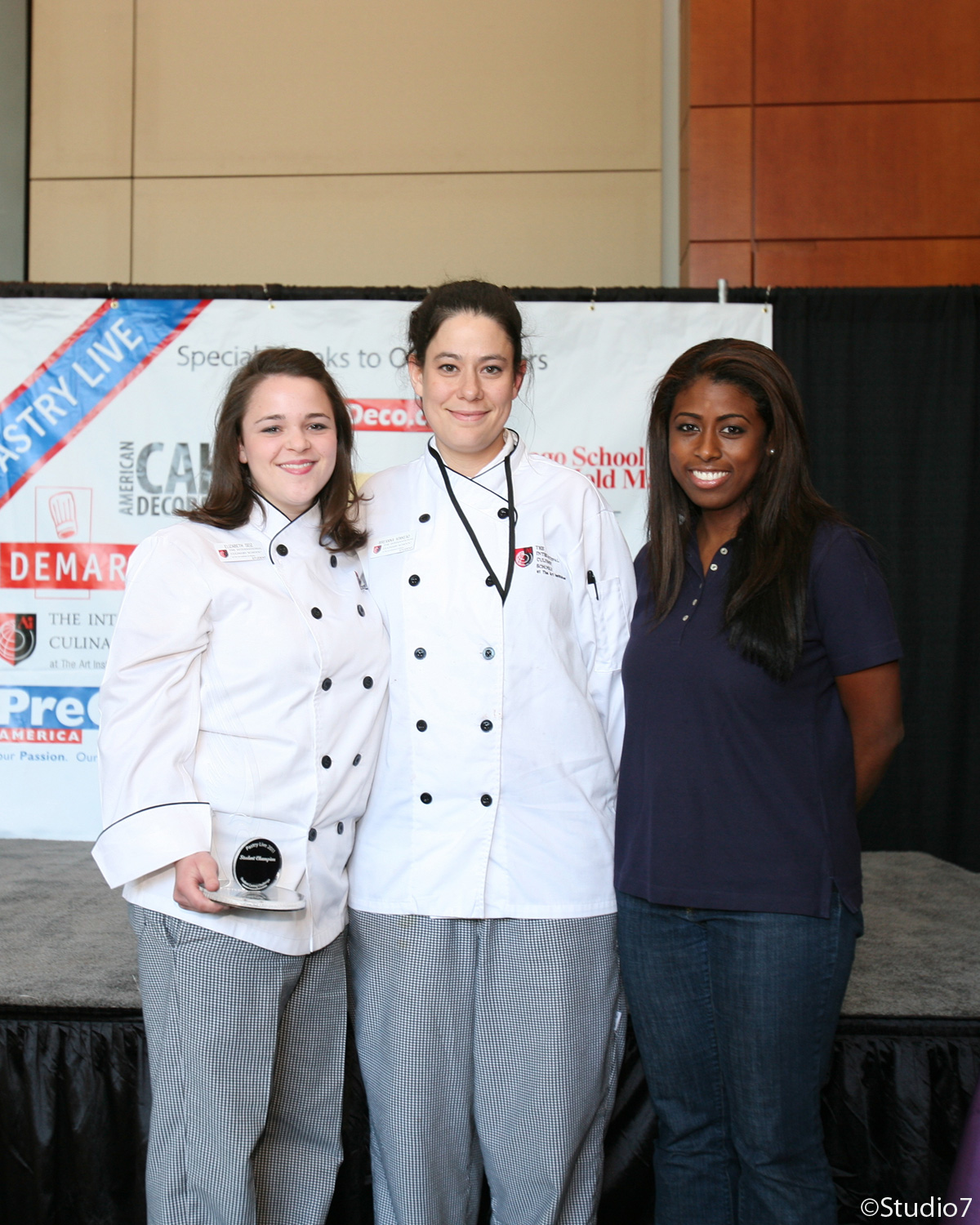 ---
Saturday, August 27th, 2011 11:00am
Pastry Live is proud to introduce the first annual Student Chocolate Challenge! All currently enrolled Art Institute culinary students will have the chance to win up to a $2,500 scholarship towards their current culinary degree program. Student competitors will have one hour to show the judges their chocolate tempering abilities and then assemble and move their chocolate showpiece. Judging will be based on tempering techniques and on the overall creativity and assembly of the chocolate showpiece.
Scholarship prizes include:
First Place: $2,500
Second Place: $1,500
Third Place: $1,000