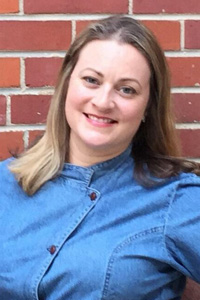 Central Restaraunt
Maggie has overall responsibility for developing, designing and executing the dessert menu at Central and creating wedding and special occasion cakes for events hosted at Central. Maggie is a magna cum laude graduate of Orlando Culinary Academy's Le Cordon Bleu in Florida with a degree in Patisserie and Baking.
Chef Maggie has extensive catering experience including creating desserts for several political figures and events including such as the 2012 presidential inauguration. She was featured in American Cake Decorating Magazine March/April 2014 edition as a Rising Star in the Pastry Industry.
Maggie, an army brat, was born in the Republic of Panama. She has traveled all over the world from South Korea to Germany enjoying the culinary culture of each location. Chef Maggie loves to mix sweet and savory ingredients together when developing Central's dessert menu and brings a panoramic view of food to her creations for Central.