A true highlight of Pastry Live Weekend, nine chocolatiers from across the country submitted two of their finest chocolates for review. One chocolate was to be their best available in-store and the other, a specialty enrobed chocolate. The judges, some of the best in the industry– Chris Northmore, Stephen Durfee, Jean-Marie Auboine, Vincent Pilon, Stéphane Treand, Jerome Landrieu and A.J. DiFonzo– based their scores on the taste, creativity and workmanship of each chocolate. Forty audience members took their roles as "People's Choice" judges seriously and also critiqued the fine bonbons. The results were exciting:
And the winner is…
1st: Lionel Clement, chef at Nuubia Chocolat, impressed the judges with his unique flavor combination and mastery of bonbons. His lime-vanilla ganache chocolate earned him high scores for its excellent flavor and texture, while his raspberry jasmine tea chocolate was praised for its creativity of design and execution.
2nd: Frederic Loraschi of Chocolate Frederic Loraschi was awarded for his brown sugar caramel and cinnamon ganache filled "Swirl" recipe and his homemade peanut praline "Caracas" chocolates.
3rd: David Ramirez
Audience Choice: David Ramirez of Cocoa Latte won over the audience with his hand dipped crunchy-pistachio truffles and his Florida key-lime chocolates.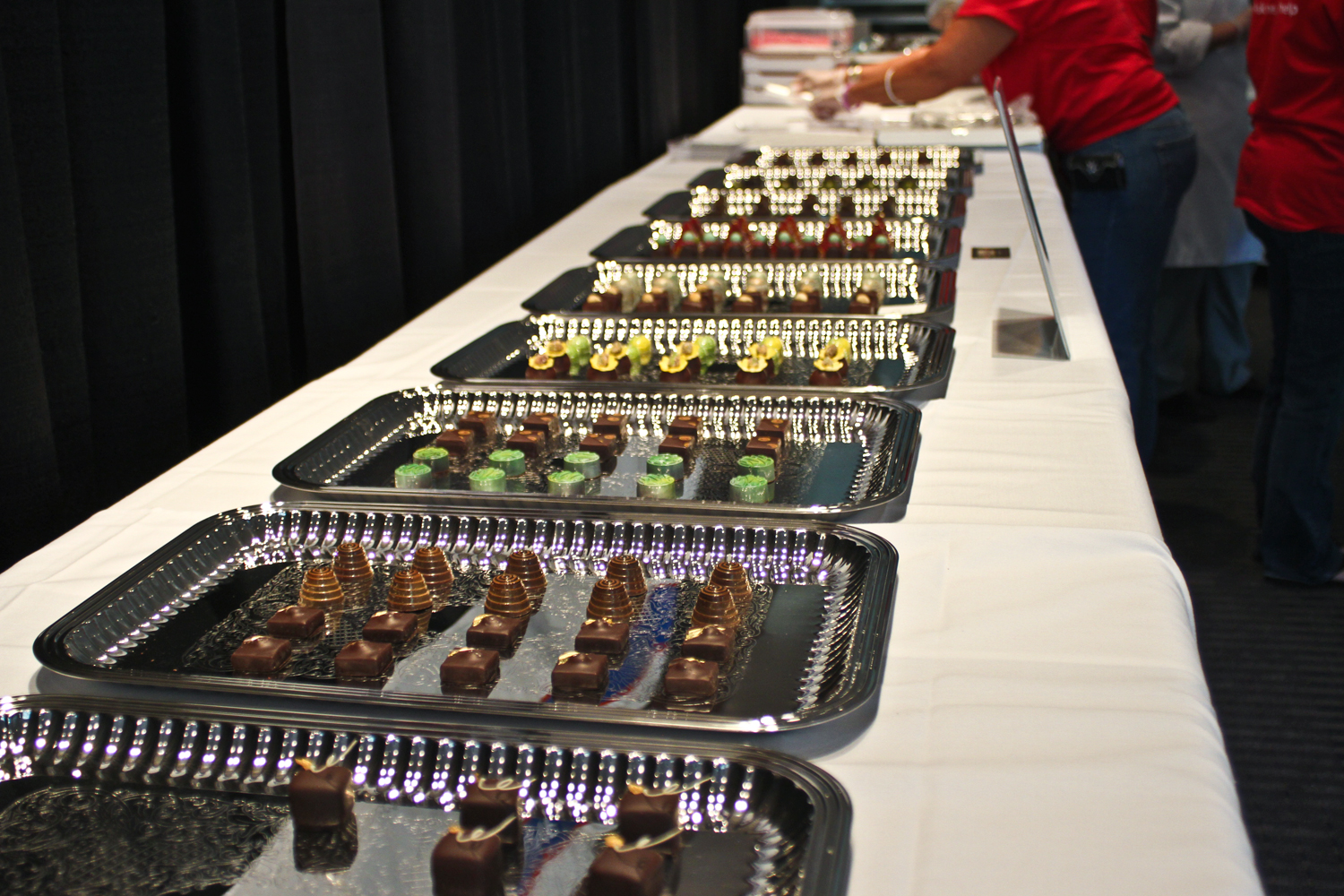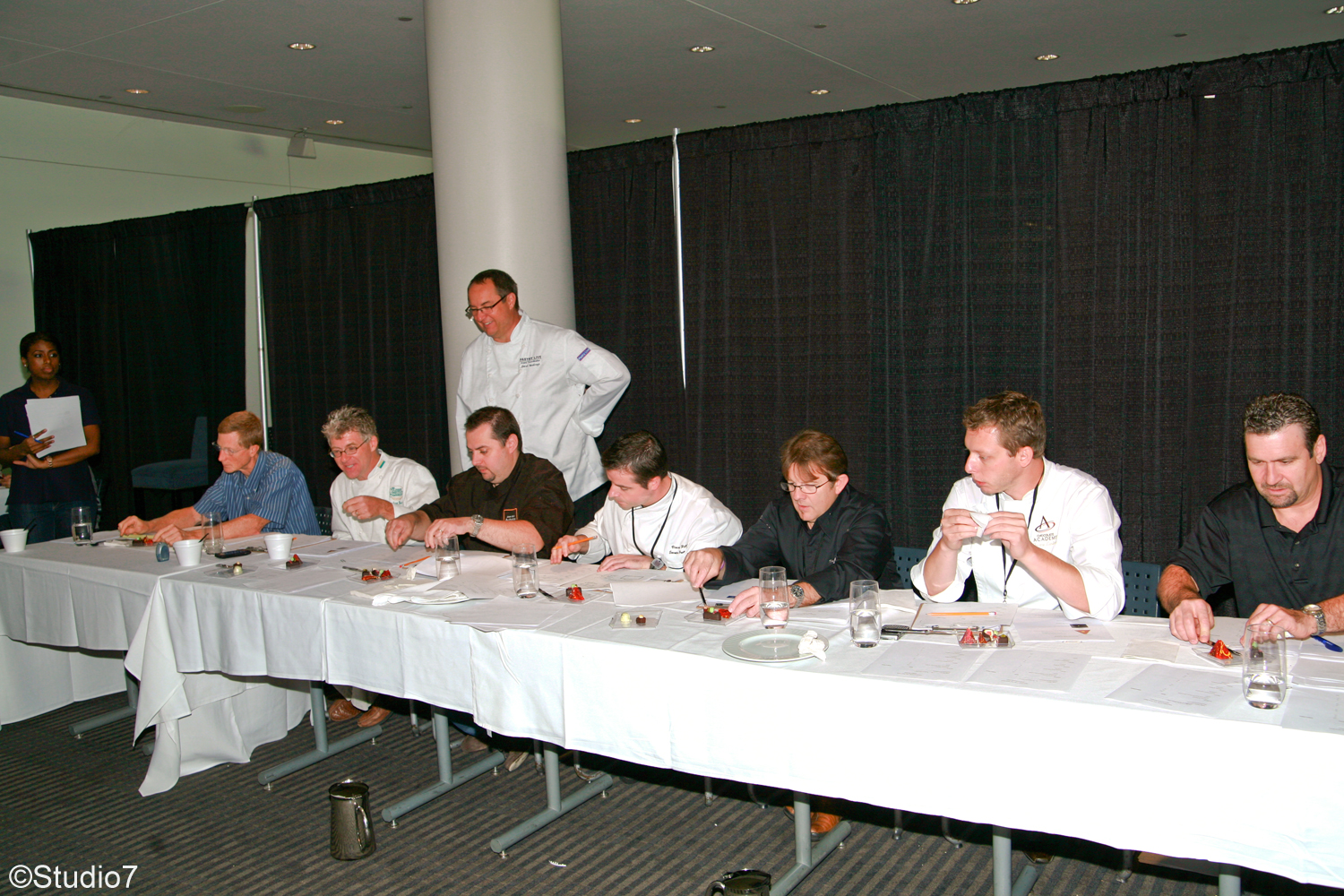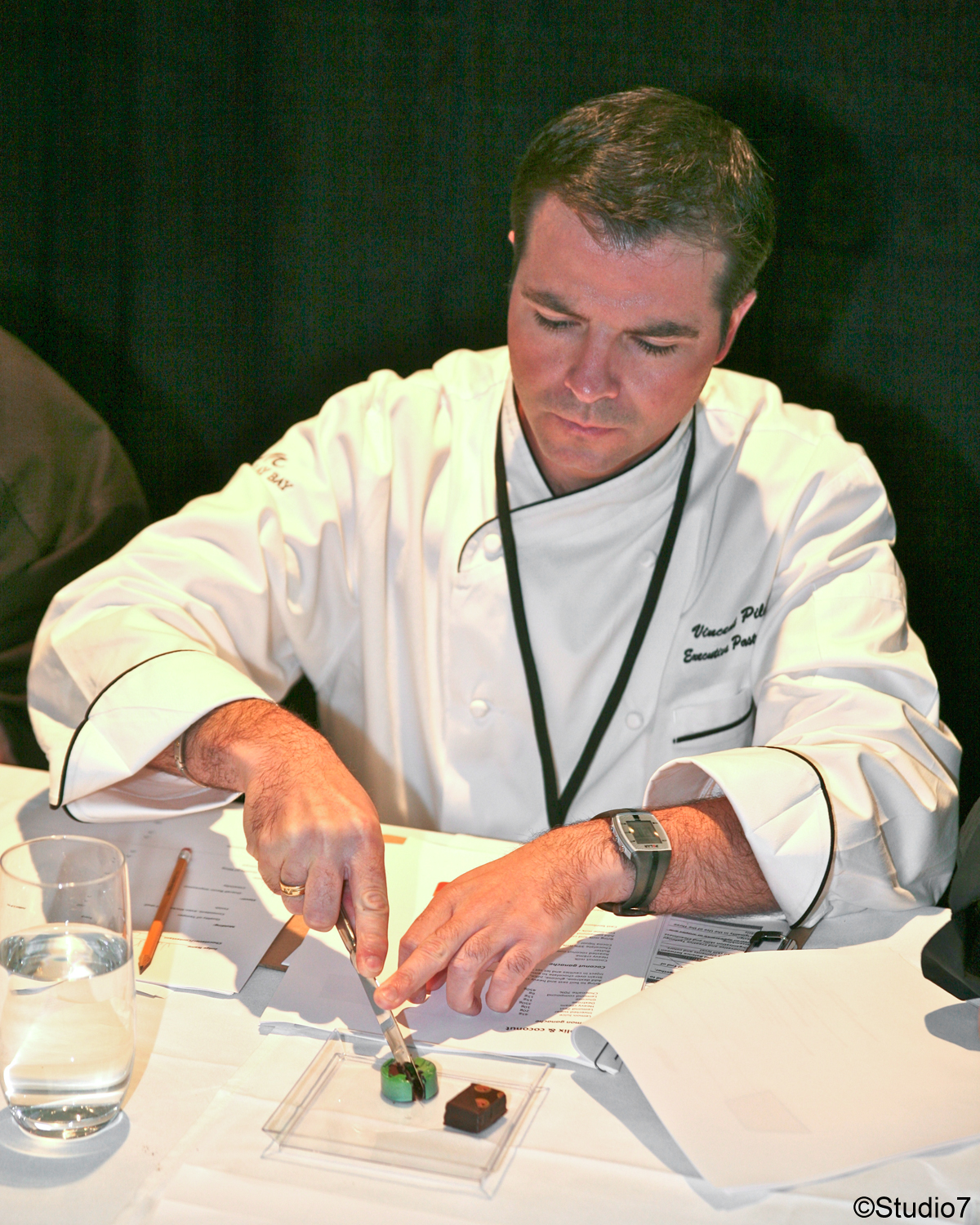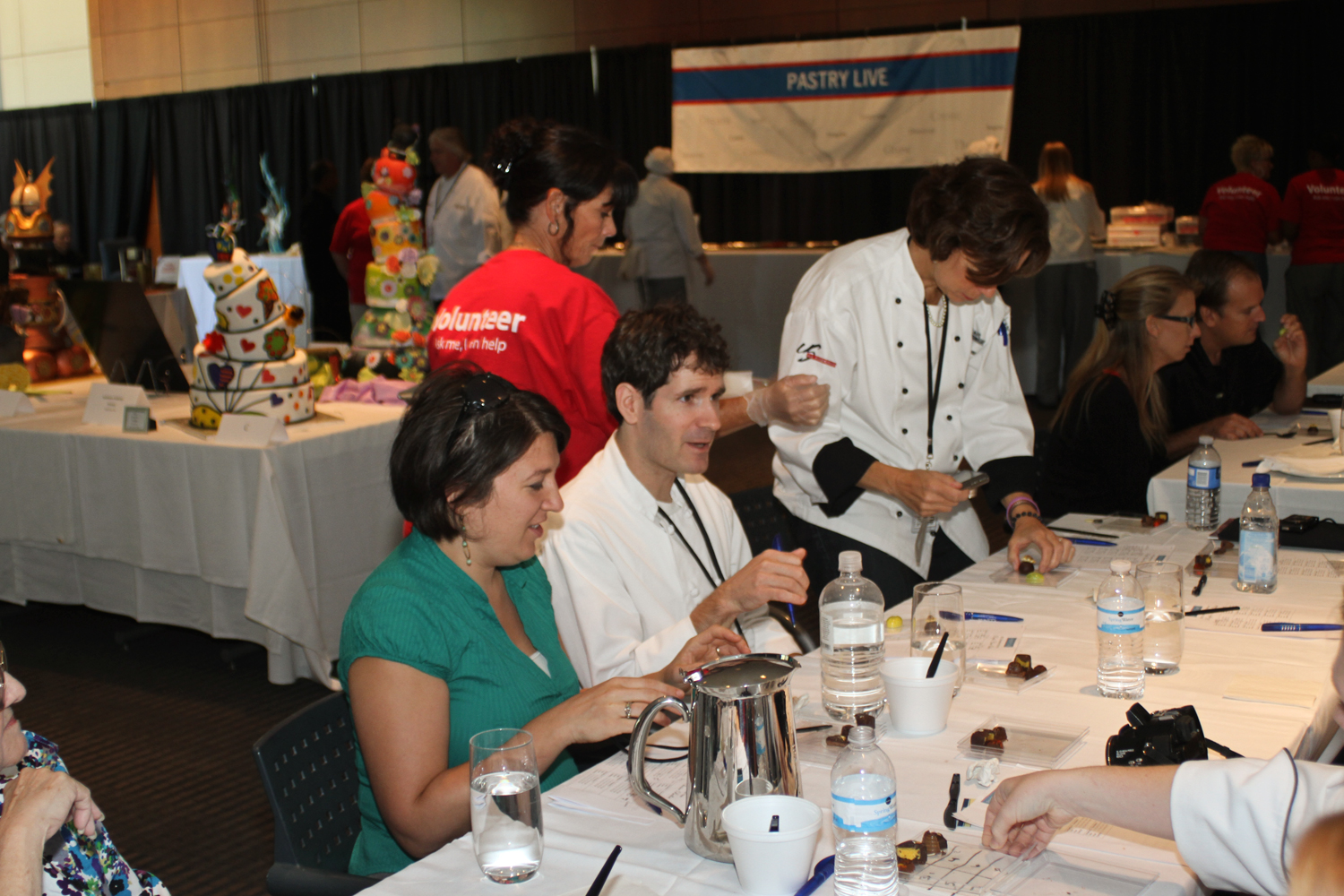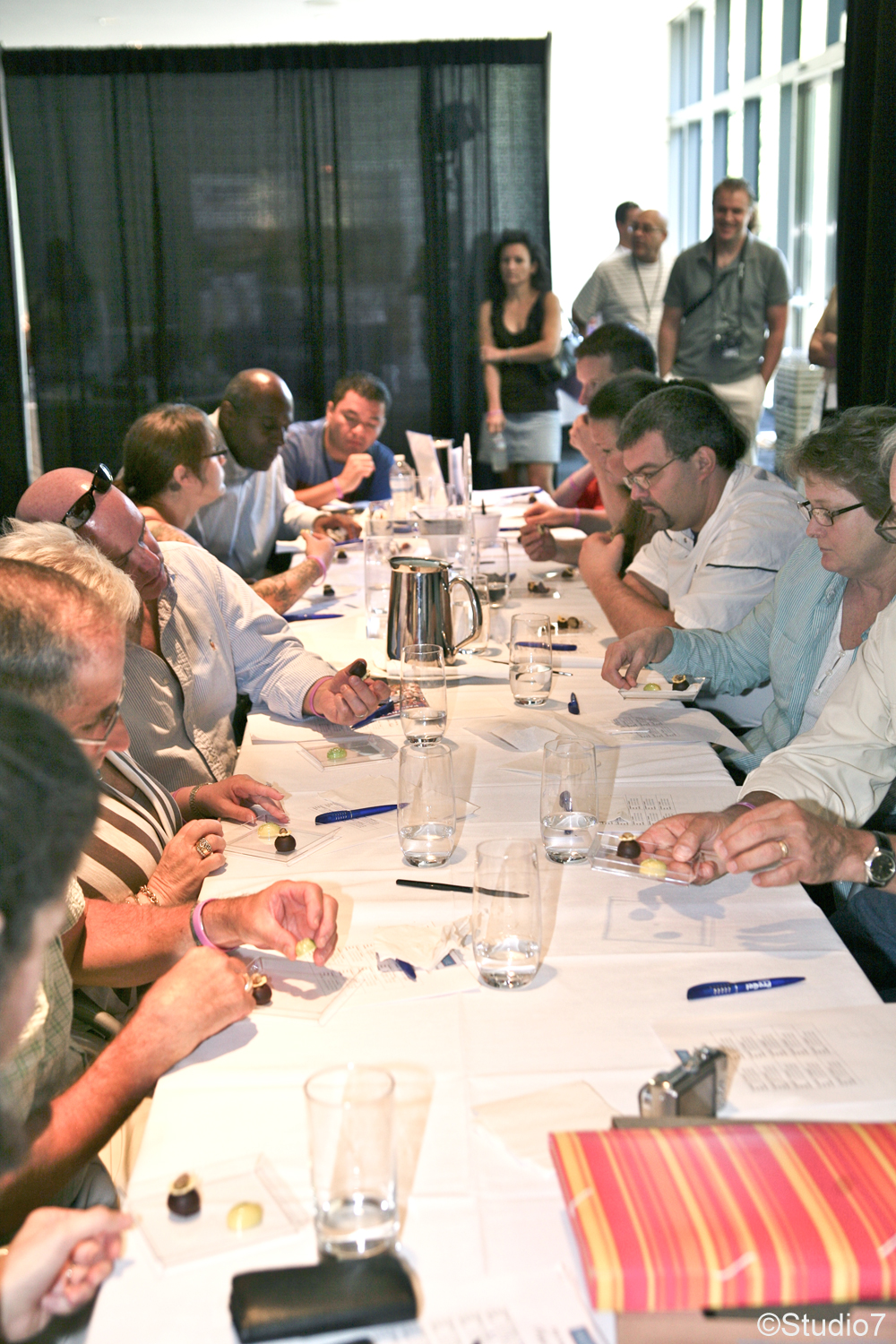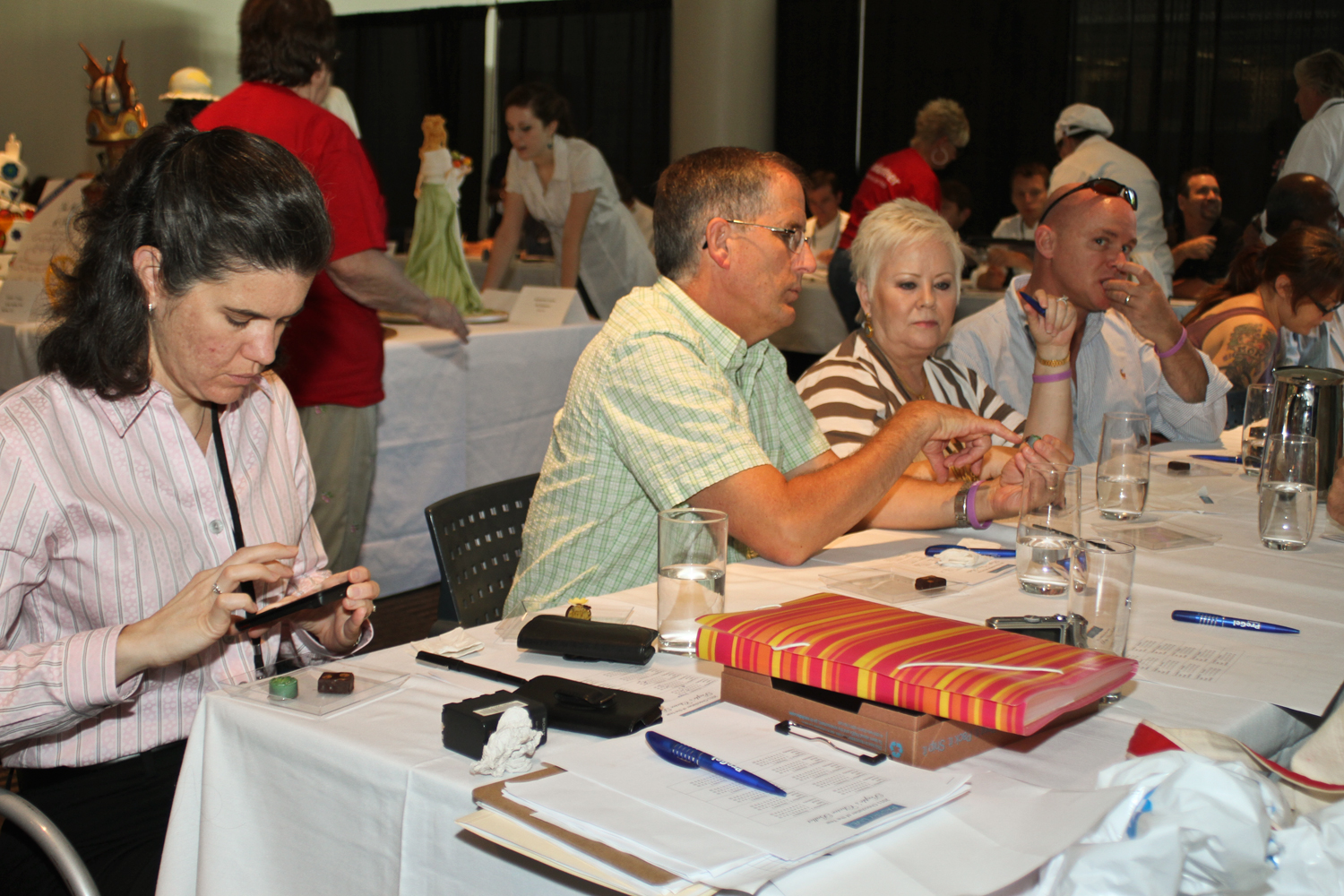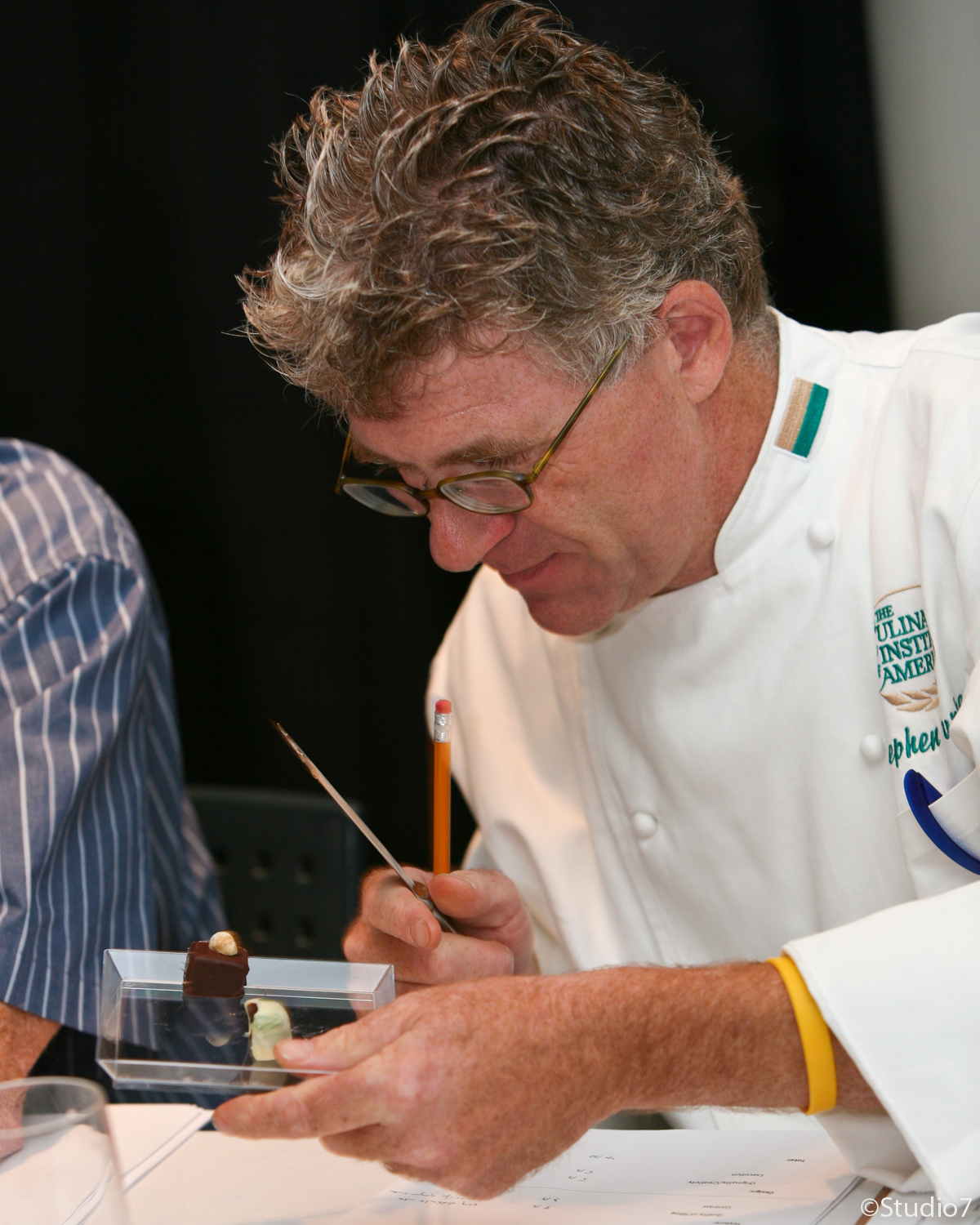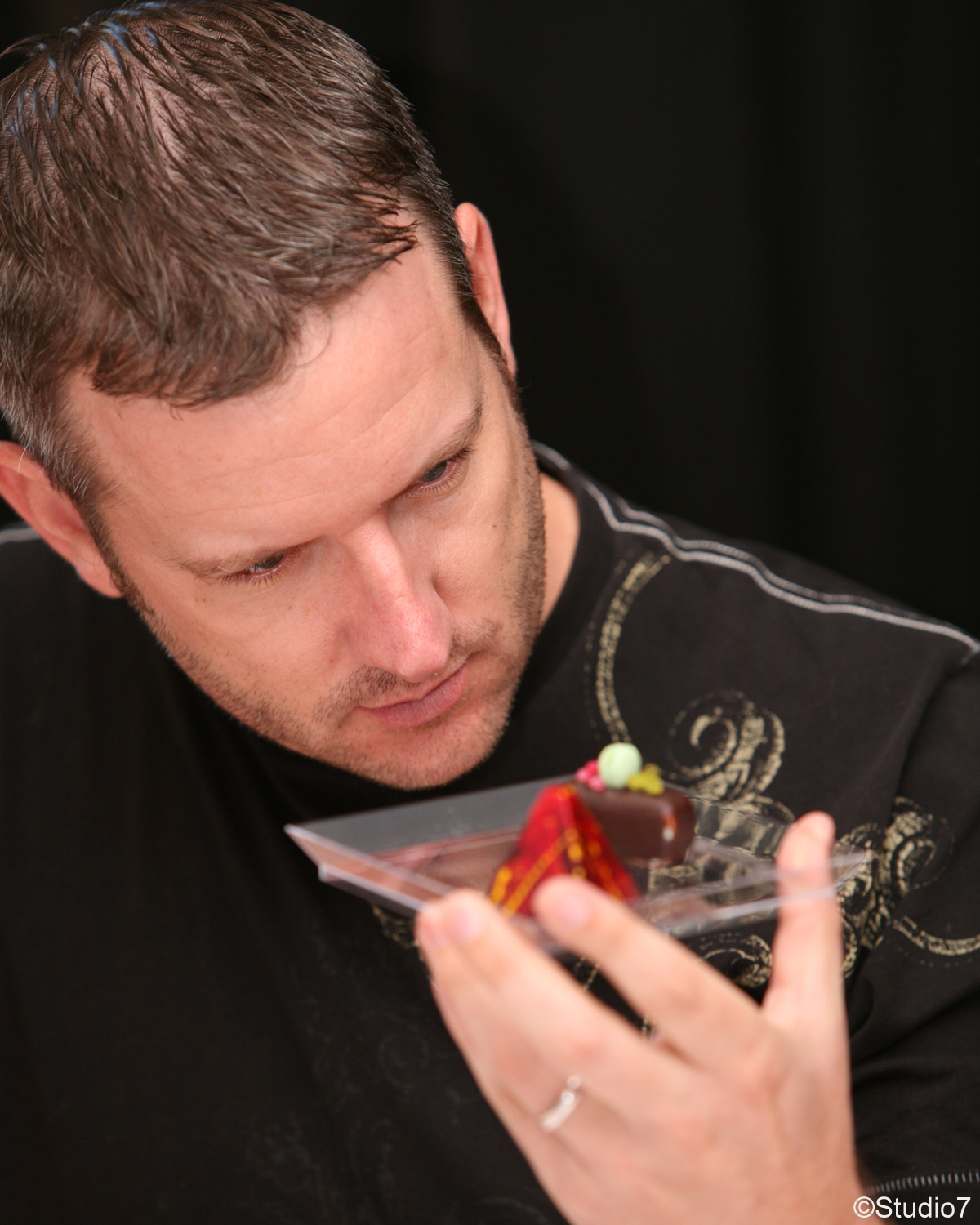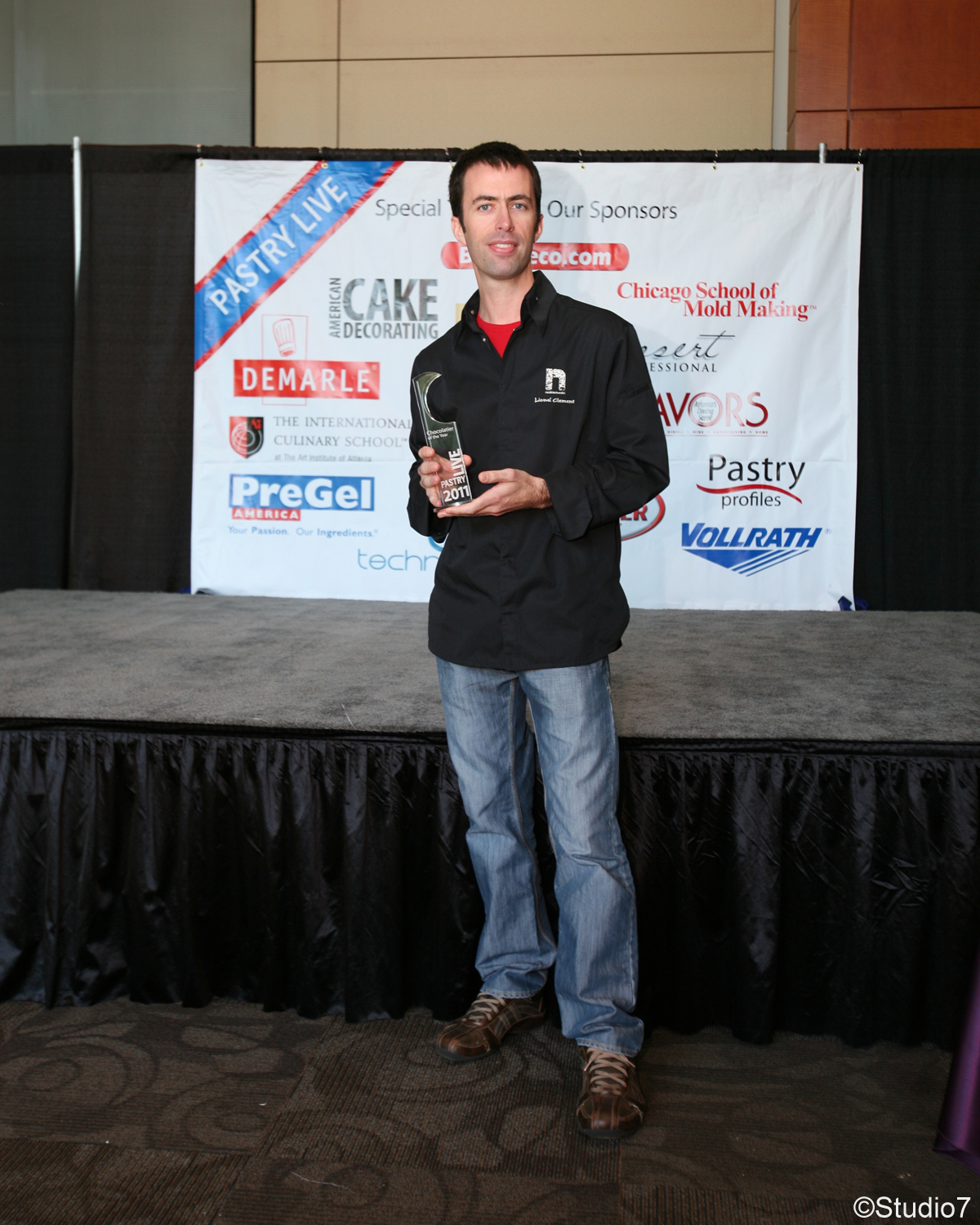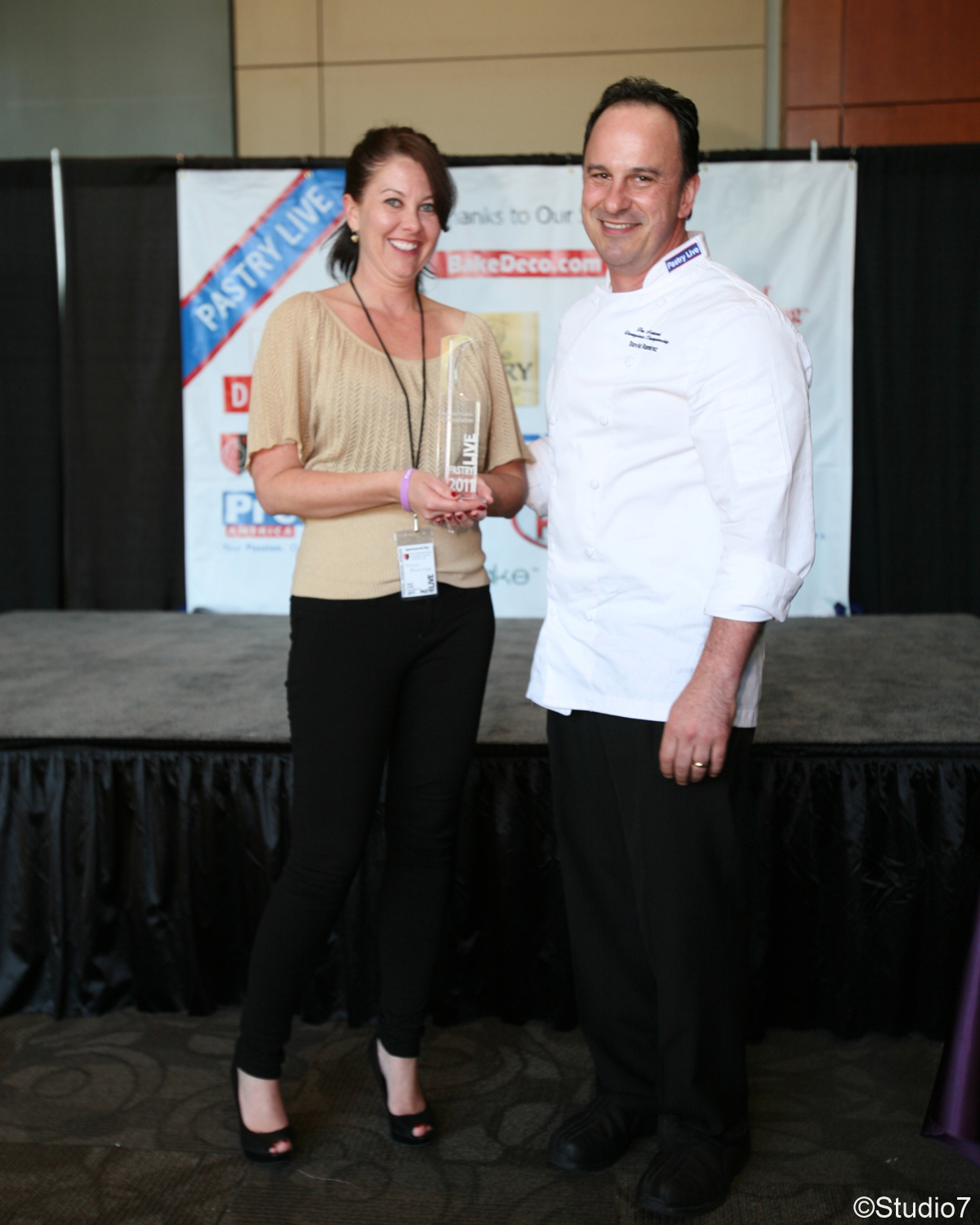 ---
Sunday, August 28th, 2011 11:30am–1:00pm
Pastry Live supports small business owners!
Are you a small business owner?
Are you looking for an affordable way to bring national exposure to your culinary work?
Do you want to know how your work measures up against others in the industry?
Do you want to learn what the public thinks of your bon bons?
If so, you need to enter the Pastry Live Chocolatier of the Year Competition!
Chocolate shop owners from around the nation will compete for the title of Chocolatier of the Year. Competitors will bring 60 pieces each of the following:
A molded chocolate already sold in their shop
A specialty chocolate of their choice
Chocolates will be judged on taste and workmanship. There will also be a People's Choice Award where audience members will do the tasting and judging.
The Competitors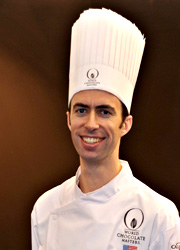 Lionel Clement
Nuubia Chocolat
Learn More…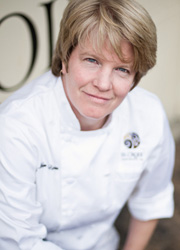 Robyn Dochterman
St. Croix Chocolate Co
Learn More…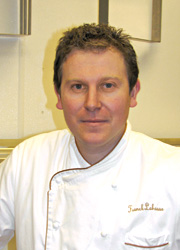 Franck Labasse
Sugar and Plumm
Learn More…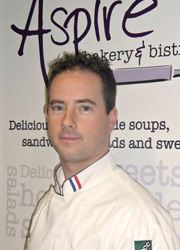 Brandon Lee
Aspire Bakery & Bistro
Learn More…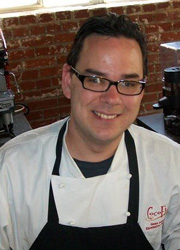 Gene Leiterman
Coco Flow
Learn More…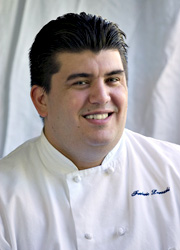 Frederic Loraschi
Chocolat F.L.
Learn More…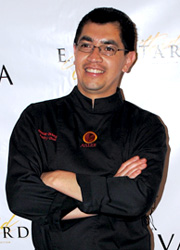 Oscar Ortega
Atelier Ortega
Learn More…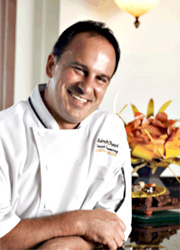 David Ramirez
Cocoa Latte
Learn More…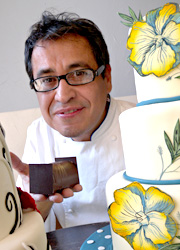 Peter Rios
Alliance Bakery
Learn More…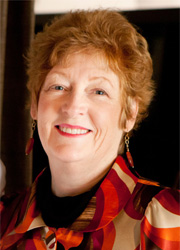 Amy Everett Stankus
Chocolate South
Learn More…
---