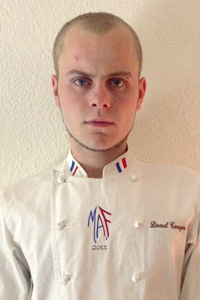 Lionel Touya
Assistant Chef Chocolatier at
JMA Chocolates
CAP 2 years Pastry maker
CAP 1 year chocolate maker
1st place to the best apprentice of France (Meilleur Apprenti de France)
1st place chocolate show piece to bordeaux city
Young talent trophy
Rabelais des jeunes talent 2012
---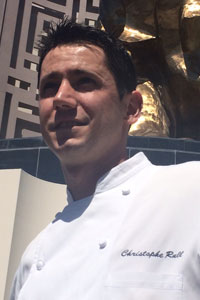 Christophe Rull
Assistant Executive Pastry Chef
MGM Grand, Hotel and Casino, Las Vegas
A native of the south of France, Chef Christophe Rull was part of the opening team of Aria Resort and Casino, Las Vegas.
Previously, he was the pastry chef at "La Maison de Marc Veyrat"
*** Michelin Stars ( Savoie, France) in 2008.
Just before coming to the United States, chef Rull spend one year working as a teaching assistant at "Ecole National Superieur de la patisserie" at Yssingeaux ,France in 2009. During this year, he had the privilege to work along side multiplies M.O.F (the best distinction in France for artisans) and World Pastry Champions.
Currently Assistant Executive Pastry Chef at MGM Grand, Hotel and Casino, Las Vegas, Chef Christophe Rull enjoys spending time creating new pastries and showpieces for V.I.P parties such as New Years Eve, private outside parties etc…..
Chef Rull enjoys spending time teaching and working closely with his employees.