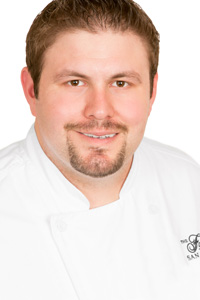 Julian Perrigo-Jimenez
Executive Pastry Chef
The Fairmont Hotel
Julian Perrigo-Jimenez is Executive Pastry Chef at the iconic Fairmont San Francisco. Before joining Fairmont Hotels & Resorts, Perrigo-Jimenez was in Las Vegas, serving as the Assistant Executive Pastry Chef at Caesars Palace. Prior to that, he opened the Cosmopolitan Resort & Casino as Pastry Sous Chef, overseeing main production of pastry for all of its outlets and creating custom show pieces for special events and buffet display. He also worked as an Assistant Pastry Chef at Bellagio Resorts and Casino and prior to that spent some time aboard cruise ships, working as Chief Pastry and Assistant Chief Pastry for NCLA Cruise Lines.
Perrigo-Jimenez attended the California Culinary Academy and is actively involved in the pastry chef community and competed in the 2009 National Pastry Championship. When creating pieces, he highlights his creativity through inspired abstract designs that produce unique works that truly stand out.
---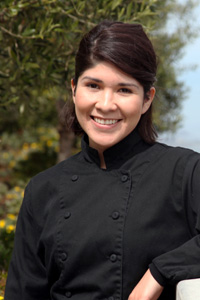 Andrea Alfaro
Pastry Chef
Carmel Valley Ranch
Nancy Andrea Alfaro is a pastry cook who has worked at Carmel Valley Ranch and also put her skills to use aboard cruise ships during her tenure as a baker for NCLA Cruiselines in Hawaii. Alfaro started her career as a cake decorator and is a graduate of California Culinary Academy.