Be a part of something great.
Sponsor opportunities
Pastry Live is seeking founding sponsors to make a commitment of $10,000. In the course of building this new event from the ground up, we envision building a new type of sponsor/event relationship, one that is active rather than passive. We expect the sponsors to provide ideas and feedback to make the event more relevant for them and the attendees. We will provide the sponsors with digital flyers and media for distribution to customers and general press releases. This material will promote the event and the sponsors' association with it and contain relevant dates, times and places to build attendance and coverage of the event.
Developing relationships
Over the course of the event, we will work together with sponsors to develop new ideas that bring direct value for sponsors' marketing dollars. The sponsors and event personnel will meet to share information on aspects of the event and its program that have or have not proven to be effective. Our commitment is to continually refine the approach and content so that the event will grow and mature as well as to align the sponsors' investments with our plans.
The sponsors' investment will be used primarily for such event costs as: direct overhead related to running the event, travel expenses for chefs and judges, media production and post event marketing (including video, web site enhancements, data base development, print ads and magazine articles/press coverage). Sponsors will be offered display areas for their products and services and space for meeting customers and friends.
Interested in Being A Sponsor? Let Us Know: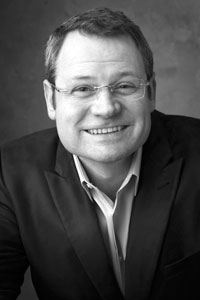 Michael Joy
Sponsor Relations
Co-founder
Joy@ChicagoMoldSchool.com