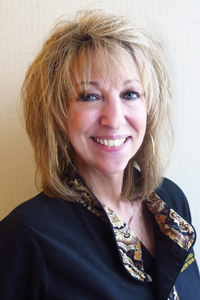 Peggy is internationally known, not only for her unique skills in sugar art, but also for judging, quality and fun demonstrations and classes, at which she inspires enthusiasm in everyone who attends. This reputation has opened many doors for her in the sugar world.
She is a Certified Master Sugar Artist, one of 28 in the world and is the owner of School Of Cakeology. She specializes in teaching the art of Sugar, Cake Design, and Cake Decorating, and is an International Instructor. She was named as one of Dessert Professional's Top Ten Cake Artists of North America in 2014.

She has been passing on her passion for sugar and cake decorating to professionals and amateurs for the last 18 years. She has also worked closely with companies to bring new quality products to the market. In 2009, she worked with CakePlay LLC to develop and bring to the market premade Isomalt, which brought new insight into the industry on how we could use Isomalt for everyday decorations. Her latest effort was in 2014 when she helped launch and bring to the market the new product DECOgel by Icing Images.
She has been seen on the Food Network, Fox news, has written articles published in American Cake Decorating Magazine, Edible Artists Network Magazine, ICES Magazine, Minnesota Women Magazine and Rochester Newspapers have written many articles on her over the years. She is one of CakeFu Master Trainers and Edible Artists magazine experts.
She loves doing cake challenges for charity events and her favorite ones are for Icing Smiles and Ovarian Cancer as she is a survivor. She designs and manufactures her own line of chef coats with a portion from the proceeds going to the America Cancer Society.
This endeavor of teaching has allowed her to travel, teach and
judge all over the world. But most importantly it has allowed her to see her students achieve awards and medals of their own and to have made so many amazing new friends.