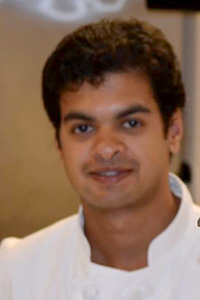 JW Marriott Desert Ridge
I graduated from The Culinary Institute of America, New York with the Associates degree in Baking and Pastry Arts in August, 2013. Before that I used to work in India as a Sous Chef in one of the best fine dining restaurants named Indian Accent which comes under Old World Hospitality Pvt. Ltd. And top 50 in Asia.
I did my advanced diploma in Culinary Arts and Pastry from City and Guilds, U.K. Then I completed my Bachelors in Hospitality Management in 2005. After that I joined Radisson Hotels as Pastry cook 2 and worked there for two years before I joined Old World Hospitality as a Management Trainee where I gradually became Kitchen Executive, Junior Sous Chef and then Sous Chef. After that in 2011 I decided to opt for CIA for my further studies.
Currently I am working with JW Marriott Desert Ridge, Phoenix as a Pastry cook 2. I am very passionate about my profession and wants to be one of the best in the industry.