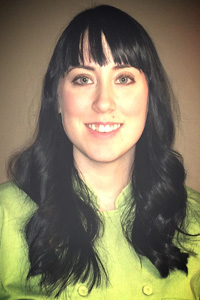 The Ritz-Carlton, Buckhead
Kadi Waller discovered her love of cooking at a very young age but it wasn't until working in a few restaurants that she decided to make it her career. Kadi attended The Art Institute of Atlanta in 2010. Under the tutelage of distinguished chef instructors, excelled in the art of pastry. After graduating cum laude in 2012, Kadi worked to help develop and open a restaurant, then moved into freelance catering. She also worked at a renown bean to bar chocolate shop based in Atlanta, before landing her dream job at the Ritz-Carlton in Buckhead.
Kadi has come far from teaching herself to make pancakes at the age of 6, and her ambitions will take her much farther as she continues to hone her skills through competition and a learning conducive work environment.