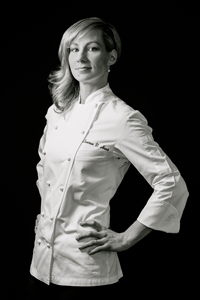 Led by Chef Lauren Haas
Sponsored By John E Koerner & Co., Inc.
Koerner is proud to sponsor Sosa and 100% Chef ambassador Lauren V. Haas as she presents innovative concepts in confectionery. Learn about new panning techniques developed in Spain, as well as edible candy wrappers, flavored marshmallows, and more.
Lauren is a full time faculty member at Johnson & Wales University in Providence, RI, and is a member of the Cacao Barry Ambassador Club. Her passion is educating students and pastry professionals in the art and science of pastry.