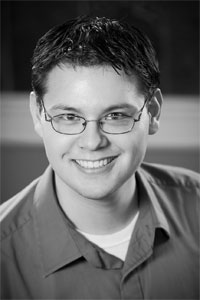 Ganache: Truffles For Every Occasion
Chef Kevin Lindee is the owner and chocolatier of local Minnesota company, Ganache: Desserts and Confections. After rejecting two music scholarships to pursue a BS in Culinary Management and an AA in Baking and Pastry, Kevin's passion for culinary arts flourished as he began creating specialty confections and unique desserts. He creates distinctive flavor profiles and contemporary combinations while infusing modern techniques in every tantalizing treat. By introducing herbs, spices, exotic fruits, and savory applications, Kevin creates seasonal and refreshing concepts that are comforting and delicious.
Kevin creates exceptional desserts by expanding as a boutique dessert caterer focusing on truffles, confections, cupcakes, wedding cakes, dessert stations, and international desserts for that 'one-of-a-kind' dessert experience. With his formal training, he experiments with new flavors and unique compositions to make each tasting experience memorable.