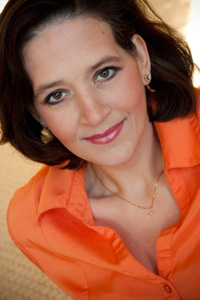 The Cakehouse at Waterstone
For the last 20 years, the only place anyone can imagine Sara being, is in a kitchen, whether it is her own kitchen, or at work, or as a guest pastry chef, or freelancing for a company, it is the one place she can always be found. Twenty years ago, when she took a tiny class, as a newlywed and young mother, she never dreamed that cakes would be such an important part of her life. In the twenty year travel, she has been "Blessed" with the opportunity to do cakes for various movies, politicians, members of royalty, television shows, and be a part of The Next Great Baker Season 2 cast on TLC, plus am entire host of clients who have become family. But her biggest blessings have been the thousands of Brides and Grooms who have called upon her to help make their day special. She has worked for a national grocery chain, a private resort, owned her own bake shop for 13 years, then decided to move from her hometown of Rome, Ga to Acworth,Ga where she joined the Waterstone Events team, during the creation of The Cakehouse at Waterstone. After almost 3 years at Waterstone, Sara decided to build the professional kitchen of her dreams and take her wedding cake business to a higher level. Opening Cakehouse on Main in January 2015 took Sara to a place where she could make sure the main focus on her cakes was indeed the taste.
Sara is the mother of two grown children. Michael and Mary Katherine.
Growing up in a family full of Southern Ladies who loved to fill their homes with baked goods and candies at every holiday, baking seemed to only be a natural progression for Sara. It started with a simple class, then sending treats almost daily to work with her then husband, and making birthday cakes for friends and family members. Word of mouth turned a passion into an explosion of a business and a life full of blessings.