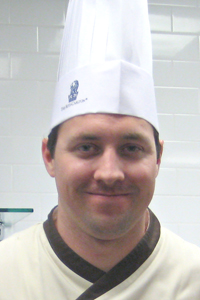 Joshua Cain
Pastry Chef de Partie
Ritz-Carlton Charlotte
I am a native of North Carolina where I received an Associates Degree in Culinary Technology at Cape Fear Community College, Wilmington. I then furthered my education at Johnson and Wales University in Charlotte North Carolina, it was here that I received my Associates in Baking and Pastry Arts and graduated in the inaugural class in 2006. I have been in the hospitality industry for 16 years in which I have worked in various restaurants including a AAA five diamond restaurant, "Salt" The Grill at Ritz-Carlton.
As a part of my schooling I was required to do an internship which took place at The Ritz-Carlton Amelia Island. This was the beginning of my Ritz-Carlton career. I have had the opportunity to open The Ritz-Carlton Charlotte AAA five diamond property where I currently work as Pastry Chef de Partie. I am responsible for overseeing all Pastry operations which include Wedding Cakes, Showpieces, Pastry Cooking Classes and an All Dessert Concept called Bar Cocoa (which includes a 5'8″ tall Chocolate woman, Madam Cocoa). I appear on a monthly news segment on Channel 3 news and have had multiple Wedding cakes in Charlotte wedding magazine. I am also the winner of the 2011 Sugar Art Casting Challenge.
---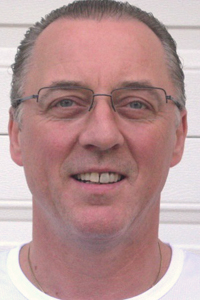 Sheldon Millett
Executive Pastry Chef
Ritz-Carlton Amelia Island
Chef Sheldon Millett has worked at the Ritz-Carlton, Amelia Island for the past 10 years. He has been able to travel around the world to such places as California Four Season New Port Beach Hotel, Singapore Regent Four Seasons Hotel, and has also worked in Dubai, Australia and England.
He loves working in pastry and teaching the next generation of pastry chefs. It is his great pleasure to watch them learn and grow, while taking the craft to the next level. Happy Working!!