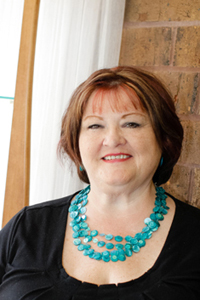 Perfect Wedding Cake
Ramona grew up as the daughter of a baker. Her father owned and operated bakeries for over 60 years. She began baking and decorating, professionally, in 1976, being taught by her father in his bakery.
After she left her father's bakery, Ramona worked for several private bakeries and a large grocery in-store bakery. During this time, she opened new stores, taught a multitude of new decorators, and helped write and design reference and procedure manuals for the company.
The job soon became a passion for cakes and a desire to venture out to find her own niche. Ramona's creativity and desire to step out of the box led her to strive for new ideas and techniques.
"I love to take on new cake challenges as they help me continuously grow and evolve as a cake designer and artist."