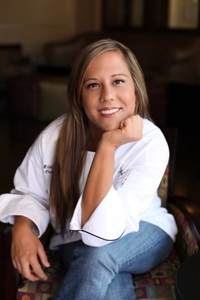 Davio's Northern Italian Steakhouse
Atlanta native Kathleen Miliotis has over 10 years of experience and has brought an extensive wealth of knowledge to the kitchen at Davio's Northern Italian Steakhouse. As the executive pastry chef, she is responsible for overseeing the entire production of pastries and desserts, including creation and execution, recipe and menu creation, supervising, training, managing the pastry staff, and community involvement.
Miliotis began working in her mother's catering service at the age of thirteen. In 1996, she traveled to Providence, Rhode Island to attend Johnson & Wales University to study culinary arts and has since been an avid lover of pastries. In 2001, she made her way back to Atlanta to study under Roy Yamaguchi, an Asian fusion pastry chef, allowing her to fuel her imagination and expand her creativity in the pastry world. In 2003, Miliotis relocated to New Jersey to join owner Russell Stern to open Harvest Bistro & Bar team as a pastry chef. During her time there, Miliotis received national recognition for her work, including The New York Times naming Miliotis as "a rising star, her French dessert so venerable they belong in the Louvre", and has had the honor of baking for such organizations as Share Our Strength, Chocolate! For Cystic Fibrosis and at The James Beard House.
After moving back to Atlanta in 2006, Miliotis began working for Pano Karatossos and the Buckhead Life Group at Pano and Paul's for three years. She continued her career at Baker's Man with pastry chef and owner Mark Brikman, whose bakery has been compared as North Alpharetta's version of "Ace of Cakes". Miliotis is currently creating her beautiful pastries and desserts at Davio's Northern Italian Steakhouse located in Buckhead, and continues to impress diners and enthusiasts alike with her delicious creations.
Miliotis currently resides in Alpharetta. In her spare time, she enjoys golf, gardening, baking with her daughter Kora and spending time with her family.