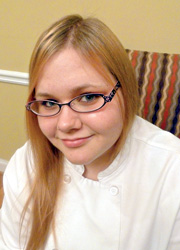 Katharina Craine grew up in a small German village where she assisted her grandmother, a proficient baker, in creating pastries before she could even reach the counter. At age 11, Katharina moved to Atlanta, bringing those fond memories with her—in the form of cakes, tortes and cookies. Katharina generously wanted to share these childhood joys with others.
Upon graduating Summa Cum Laude with a certification in baking and pastry from Le Cordon Bleu Atlanta she moved to Dallas, TX to intern with award winning Chef Bronwen Weber of Frosted Art Bakery. Here Katharina continued to learn the fine art of cake making, and was hired on as a full-time cake artist.
Katharina has returned to Atlanta where she has honed her skills as a pastry professional at several prestigious pastry shops, restaurants and bakeries. She is currently the Decorating Team Leader at Sugarplum Visions in Marietta, GA, where her talent is showcased and consistently delights and amazes all.
Ever evolving in her craft, Katharina is driven by a passion for European tradition as well as a flair for modern, innovative style. As a Sugarplum Visions cake artisan, her work has been featured in The Atlantan Brides magazine, Good Day Atlanta and was recently showcased at the VIP grand opening of Tybee Island Wedding Chapel hosted by celebrity event planner and star of We-TV's My Fair Wedding, David Tutera.
Sugarplum Visions
Marietta, GA
Website • Facebook page
See some of chef Craine's work. Click for a better view.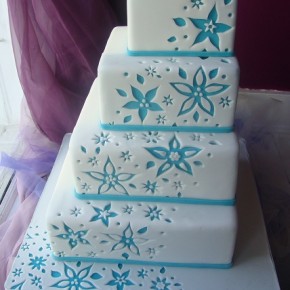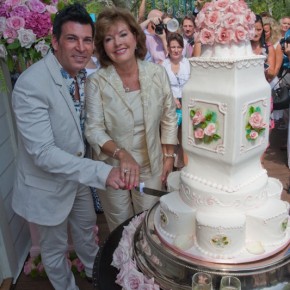 To view more of Katharina Craine's creations visit Sugarplum-Visions.com